Your local news source, the employee-owned Telegraph Herald, is looking for a Customer Service Representative (CSR) to provide customer service to current and new subscribers.

Summary: The person in this position reports to the Senior Project Manager and General Manager, and is responsible for managing the design, delivery, and installation of commercial or installed GrowSpan greenhouse structures. Essential Duties and Responsibilities: Collaborate with sales and business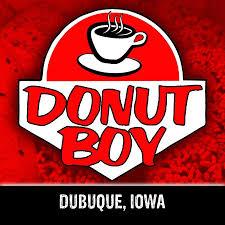 We are looking for a high-energy individual who is punctual, prompt, with strong organizational qualities to fill the position of Donut Finisher! The Donut Finisher is responsible for frosting donuts, filling orders, completing a quality check before product leaves the store, packaging and preparing
Eagle Point Software is looking for an engaging, proactive and goal-oriented Customer Success Manager who can manage and guide multiple customers through software implementation and rollout. The Customer Success Manager will coordinate and prioritize project tasks, demo the software, provide custome
The Telegraph Herald newspaper looking for an individual to join our newspaper distribution center team. Opportunity for growth available for the career-minded individual. 3rd shift, less than 20 hours per week. This is a good part-time position to make some extra cash!
The Dining Services Lead Cook is responsible for the cooking, set up and serving of food, as well as assisting the Department Director with inventory/ordering, compliance, diet orders, staff training and preparing for special functions and meetings.
We are looking to hire a part-time Pharmacist with excellent organizational and administrative skills to support the operations of our mail-order pharmacy. The Pharmacist is expected to be a decisive leader with superb time management and record keeping skills.
Humach is hiring friendly agents, who will provide exceptional customer service and sales support in our contact center. I ndividuals will handle incoming customer service calls, answer questions and provide information regarding services. Retention of customers is key to success. Work 11:30am-8pm M
The Telegraph Herald, a daily newspaper with a circulation of 25,000 in Dubuque, Iowa, seeks talented interns to join our news team. Be a part of a hard-working, aggressive newsroom aiming to produce the best newspaper in the state, both in print and online.

Summary: The individual in this position reports to the VP of Operations and is responsible for performing a variety of advanced activities to maintain company machines, equipment and facilities. These activities include machine maintenance on all lasers, all robot welding machines, all CNC, shears,

Position Details: A successful candidate will be responsible for designing and developing a broad array of products to meet specific customer needs. This position requires a demonstrated proficiency in AutoCAD which will be used extensively in this position. This person would be responsible for prod
DuctSox, company of Rite-Hite Corporation, is seeking a full-time Autocad Designer or Associate Engineer. DuctSox Corporation is a manufacturer of textile air dispersion products for open and finished ceiling architecture, critical environments, and under floor applications. This position will play