The University of Wisconsin-Platteville has an opportunity for up to four new team members to join the Pioneers for a temporary assignment as Isolation Assistants.
Summary: This individual will work with the Continuous Improvement Manager and will be responsible for supporting and assisting in the organization, planning, implementation, and follow-through of continuous improvement initiatives established within the Company's Strategic Plan. The Continuou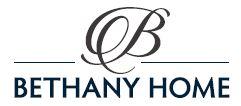 C.N.A. (2nd & 3rd Shift - 2-10pm or 10pm-6am Part time and Full time) Come check out our wage scale!! Great work atmosphere. We offer tuition assistance! Come join our amazing team! Send resume to: administratorbethanyhome@mediacombb.net Come in or call: Sue, 563-556-5233, 1005 Lincoln Ave. or f
Mary's Inn, a faith-based maternity home, is seeking dependable, mature individuals with a variety of life experiences to join our team as House Staff.
Summary: The person in this position reports to the Senior Project Manager and General Manager, and is responsible for managing the design, delivery, and installation of commercial or installed GrowSpan greenhouse structures. Essential Duties and Responsibilities: Collaborate with sales and business
Summary: The person in this position reports to the Customer Service Manager, and is responsible for accepting, addressing, and resolving customer questions, issues, problems, and complaints. Essential Duties and Responsibilities: Answer incoming phone calls, and determine the nature of the inquiry.
The Telegraph Herald newspaper looking for an individual to join our newspaper distribution center team. Opportunity for growth available for the career-minded individual. 3rd shift, 30 hours per week.
Machine operator for a family owned corrugated manufacturer celebrating over 40 years as a leader in the industry. Join a small dedicated team that works together to be the best corrugated packaging supplier in our markets. Hours are 2pm-11p Mon-Thur & 2p-6p Fri w/overtime available.
Summary: The person in this position reports to the Design and Construction Manager. This individual will be responsible for developing safe and efficient construction practices and establish standards. Work with construction crews and subcontractors to ensure activities completed meet established s