New!! Carrier Needed Central Ave, Washington St, Jackson St, White St 3 routes for a total of 88 papers $415 estimated monthly profits plus tips Contact Sarah or Genevieve at 563-588-5620 New!! Carrier Needed Golden Eagle Dr, Justin Ln, Roosevelt St Shiras Ave, 2300-2700 Rhomberg Ave , Lincoln Ave 7
Humach is looking for friendly customer service and sales associates to provide phone support for two specialized call center programs. Now hiring for the following: Member Relations Specialists - Individuals will answer phone calls from customers and provide information, answer questions, and make
Stop in and see us at our new building at 2460 Kerper Blvd. Suite 200 and see what we're all about!!

Earn some extra cash! NEW! Sunday Bundle hauler to Dubuque hotels. $300/month Call Dana after 10 pm at 563-588-5664
Sports + Reporting. That's a winning combination! We have a part-time sports writer position available with Woodward Community Media newspapers based out of Dyersville, Iowa. Sports writers cover local and area sports events, take photos, collect information and write the stories subscribers look fo
Rite-Hite Corporation, a leader in loading dock and industrial door solutions, is seeking a full-time Production Support Supervisor due to growth and expansion of our 1st and 2nd. Rite-Hite has been the world leader in manufacturing loading dock equipment.

Tschiggfrie Excavating is seeking Truck Drivers.•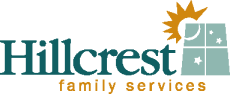 Perform dietary functions for Hillcrest Family Services to assist Hillcrest staff including carrying out special functions i.e., banquets, parties, etc. The Lead Cook acts in a lead capacity, (under the direction of the Food Services Supervisor), to perform dietary functions for Hillcrest Family Ser