Companies
Over two thousand companies actively post on AccessDubuqueJobs.com.
Choose one from the list to the right to view a profile and current job postings.
This web site is the result of a collaborative effort between TH Media, Greater Dubuque Development Corporation, and our investors including the majority of the companies featured here.
Colony Brands, Inc.
---

Contact Information
| | |
| --- | --- |
| Company Name: | Colony Brands, Inc. |
Description
---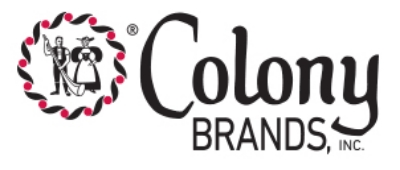 Prepares individual components for future shipment by labeling, wrapping, combining, or inspecting product.
Our Embroidery Technicians are responsible for personalizing product requested for our customer orders.
Our Forklift Operator position is responsible for accurately and effectively performing duties in processing and shipping orders to customers of our non-food catalogs utilizing a standing forklift to move product throughout warehouse. About Us Colony Brands, Inc. is one of North America's largest, m
Job Description The Supply Chain Internship will begin in January and end in August of 2020. What You'll Do & Learn You'll work on a variety of material and product sourcing projects for the Colony Brands Inc. family of nonfood catalog brands. Under the direction of Divisional Sourci
Job Description The Client Support Technician Internship will begin in January and end in August 2020. What You'll Do & Learn The Client Support Technician Intern will assist in setting up, maintaining, and supporting corporate owned client-level computer equipment installed and in use wit
Job Description The Continuous Improvement/Engineering Internship will begin in January and end in May of 2020. What You'll Do & Learn: The Continuous Improvement / Engineering Intern will complete a variety of assignments per the direction of Bakery management and assists in the coordinat
Job Description The Food Scientist Internship will begin in January and end in May 2020. What You'll Do & Learn The Food Research & Development Scientist Intern will assist with the development of new bakery and confectionery products for the Mail Order and Wholesale divisions using st
Job Description The Technical Design/Apparel Quality Assurance Internship will begin in January and end in May 2020. What You'll Do At Colony Brands, our Technical Design and Quality Assurance teams work with collaboratively with our Merchandisers, Designers and Vendors to build our product fr
Job Description The Packaging Internship (hard goods/non-food) will run January - May 2020 What You'll Do & Learn You will assist our Non Food Packaging department with all duties associated with packaging development, packaging selection, package testing and documentation of new commoditi
The Food Packaging Internship will run January to May 2020 What You'll Do & Learn You will assist within the packaging area of the Food Supply Chain department. Activities may include packaging development, specification development and maintenance, cost improvement, package testing, quali