Internships
The jobs featured in this section are specifically chosen by employers for those seeking internships.
These positions span across all categories of the AccessDubuqueJobs.com website.
Learn more about Internships at our local Institutions of Higher Learning!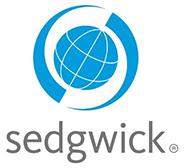 Get an inside virtual look at Sedgwick! We are hosting a virtual Get to Know Sedgwick event for all students! November 6th 12:00 pm - 12:30 pm Learn more about the company Network with professionals Learn about career and growth opportunities Hear about upcoming events for students Q&A panel ses
Theisen's is excited to offer qualified candidates an opportunity to join our team. Our corporate office is taking applications for our IT Technician-Hardware Intern position. If you feel you have have the experience and qualifications listed, please apply today!
The Accounting Intern works within the accounting department to facilitate vendor payments by corporate purchase card; reconcile corporate purchase credit card purchases/payments; reconcile fleet cards; assist in month end and year end reconciliations of various general ledger accounts; prepare audi
Great River Learning has a web designer internship which allows you to use your creative skills to craft accessible, engaging, and modern design materials for both print and digital media. About Us Great River Learning, an educational technology solutions company headquartered in Dubuque, works clos
WHO WE ARE: Cottingham & Butler is the 23rd largest insurance brokerage firm. Simply put, we are professional buyers of insurance. INTERNSHIP EXPERIENCE: This program is intended to provide impactful real-life experience that goes beyond the 10 week experience. Successful interns are offered ful
College Internship *Internship timeframe - December 14th - March 26th *30 hours per week minimum with some flexibility *Select hours that will fit best with your class schedule: *Hours will fall between Monday through Friday (6am-8pm CST) and Saturday (6am-2pm CST) *Internship will be responsible fo
Organization Description The Salvation Army mission is to preach the gospel of Jesus Christ and to meet human needs in His name without discrimination. The Salvation Army of Dubuque Iowa has a long history of feeding people and is seeking two qualified persons to serve under AmericCorps as Fall/Wint
Are you looking for an internship that will challenge you every day in a fun but professional work environment? An Internship at Kunkel & Associates will give you the tools to network with business owners, work in a team setting and give you the opportunity to gain real-life experiences.
The Merchandising Internship will begin in January and end in August of 2021. What You'll Do & Learn You'll work on a variety of product and category merchandising projects for the Colony Brands Inc, family of nonfood catalog brands. You will support and assist in the implementation
The Packaging Internship (hard goods/non-food) will begin in January and end in August 2021 What You'll Do & Learn You will assist our Non Food Packaging department with all duties associated with packaging development, packaging selection, package testing and documentation of new commodit
The Food Packaging Internship will run January to May 2021 What You'll Do & Learn You will assist within the packaging area of the Food Supply Chain department. Activities may include packaging development, specification development and maintenance, cost improvement, package testing, quali
The Brand Marketing Internship will begin in January and end in May 2021. What You'll Do & Learn As a Brand Marketing Intern, you will collaborate with cross functional partners in Brand Marketing, Internet, Creative Marketing, Customer Service and Merchandising in all stages of marketing
The Supply Chain "Product Sourcing" Internship will begin in January 2021 and ideally end in December 2021, however, we are flexible with length of time. What You'll Do & Learn You'll work on a variety of material and product sourcing projects for the Colony Brands Inc. f
The Continuous Improvement Internship will begin in January and end in August 2021. What You'll Do & Learn: The Continuous Improvement Intern will complete a variety of assignments per the direction of Bakery management and assists in the coordination of various initiatives covering all as