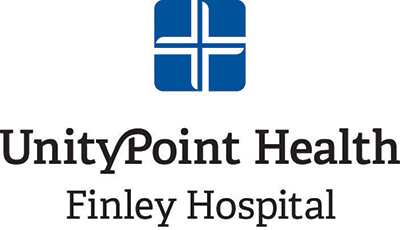 This listing has expired
Overview
The Medical Director is responsible for ensuring the delivery of high quality medical care to patients in a manner consistent with the mission of UnityPoint Health - Finley Occupational Health. The Medical Director assists in the establishment and compliance of clinical standards and monitors current medical practices of staff and recommends change when appropriate. Medical Director professionally represents the services and clinical programs of UPH Finley Occupational Health to UPH Dubuque Medical Staff, in addition to other physicians, state, federal and regulatory agencies. Ensures all activities support the physician clinic goals of delivering high quality, cost effective care and services. Practices as a physician in the clinic(s) 90% of the time. Additionally the Medical Director provides specialty care with a high degree of expertise within the specialty of occupational medicine by formulating a plan based on assessment, examination, and selected diagnostic procedures within her/his scope of practice. Collaberates with peers, nursing staff and case managers as needed to ensure that high quality, comprehensive occupational health care services are delivered. Successful performance contributes to quality patient care and a high level of satisfaction from the patients and clients served. Ensures all activities support the physician clinic goals of delivering high quality, cost effective care and services.
Patient Care Provider 36 hrs/wk (20 @ Deere, 16 @ Occ Health)
Administrative Duties 3-4 hrs/wk at Occ Health
Responsibilities
Key Accountabilities:
Compliant with the Physician Employment Agreement.

Represents the programs of UPH Finley Occupational Health at medical staff meetings.

Develops and maintains positive relationships with clients of UPH Finley Occupational Health;

organizations and other health-related facilities.

including patients, referring physicians, insurance carriers, government agencies, related

Actively participates in activities pertaining to state, regional, and national occupational medicine

organizations.

Assists in the identification of unmet Occupational Medicine needs with regard to patient and client services within our market and assists in determining appropriate ways to meet those needs.

Insures compliance with federal, state and local regulations affecting OH medical office practices;

i.e., ACOEM, DOT, OSHA, A.D.A, etc.

Assists in program development, policies, procedures and medical standards of care.

Leads UPH Finley Occupational Health physicians and advance practice providers in the practice of occupational medicine; including clinical protocols, clinical benchmarking and clinical resource

managemen

Provides medical leadership to the UPH Finley Occupational Health Department by ensuring all

standards established by UPH Dubuque; including applicable statutes and regulations in Iowa.
programs operate in a competent, professional manner in compliance with quality assurance
Directs patient care processes and protocols to achieve optimal patient outcomes.

Participates in the recruitment, hiring, retention and supervision of medical staff.

Observes and evaluates compliance by clinic providers with program protocol and works to identify and resolve non-compliant physician and mid-level provider problems.

Assists in the recruitment and selection of physicians and/or mid-level providers.

Participates in continuing education programs for the clinic staff as appropriate and assists in the

development of education and training programs for patients, clients and clinic personnel.

Works collaboratively with the department director to achieve optimal clinic performance.
Actively participates in activities pertaining to state, regional, and national occupational medicine organizations.

Compliant with all UPH Dubuque policies, protocols and procedures related to personal behavior and medical practice.

Ensures all activities support the physician clinic goals of delivering high quality, cost effective care and services.

Maintains an active patient practice in accordance with the 90% time allocation.

Performs other duties as requested to facilitate the effective medical operations of department.

Maintains positive relationship with UPH Dubuque and medical referral resources.

Facilitates and identifies customer needs outside of UPH Dubuque Occupational Medicine specialty and refers client and/or patient to the appropriate provider resources.

Integrates and demonstrates FOCUS values and Standards of Behavior to guide professional behaviors, while adhering to the policies and procedures of UPH Dubuque.

Balance team and individual responsibilities; be open and objective to other's views; give and welcome feedback; contribute to positive team goals; and put the success of the team above own interests.

Demonstrates the UnityPoint Health Values and Standards of Behaviors as well as adheres to policies and procedures and safety guidelines.
Demonstrates ability to meet business needs of department with regular, reliable attendance.

Maintains current licenses and/or certifications required for the position.

Practices and reflects knowledge of HIPAA, TJC, OSHA, DOT and other federal/state regulatory agencies guiding healthcare.
Completes all annual education and competency requirements within the calendar year.

Brings any questions or concerns regarding compliance to the immediate attention of hospital administrative staff and department director. Takes appropriate action on concerns reported by department staff related to compliance
Qualifications
QUALIFICATIONS:
Minimum Requirements

Identify items that are minimally required to perform the essential functions of this position.

Preferred or Specialized

Not required to perform the essential functions of the position.

Education:

M.D. or D.O. with Board Certification with active Iowa license.

Experience:

Minimum of 5 years' experience in occupational medicine program and/or emergency department.

Prior experience as a Medical Director or Associate Medical Director is desirable. Experience in the performance of IME's, disability ratings and providing depositions preferred.

License(s)/Certification(s):

Current IA Medical License in good standing required; MRO Certification and DOT Examiner Certification required.

Completion of NAOHP Occupational Medicine certification courses.

Knowledge/Skills/Abilities:

Professionalism, Leadership skills, Adaptability, Relationship management, Teamwork, Collaboration, Flexibility, Interpersonal Skills

Other:

Use of usual and customary equipment used to perform essential functions of the position.
This listing has expired
Job Details
| | |
| --- | --- |
| Req Num | 2018-45403 |
| ID | 535767 |
| Location | |
| Positions | 0 |
| Type | -- |
| Status | -- |
| Pay | -- |
| Categories | |
| Benefits | |
Preferred Candidates
| | |
| --- | --- |
| Years of Experience | -- |
| Education | -- |