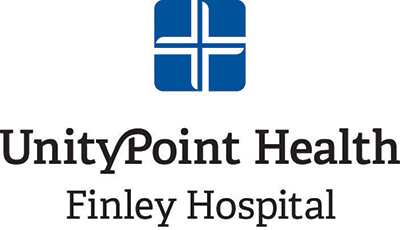 This listing has expired
Overview
The nursing director of the Emergency Department is responsible for the oversight of the Emergency Department. The nursing director works with other leaders to ensure the overall performance and outcomes, financial patient satisfaction and clinical, of the departments. The director ensures that the department achieves the Best Outcome For Every Patient Every Time. The director is responsible to hire and manage all employees associated with the department and holds 24-hour accountability to ensure that the needs of the population served are met safely.
Responsibilities
Program - Planning/Development
Responsible to successfully achieve unit/department goals and objectives that contribute to the hospital's overall plan.
Guides priorities and focus of work for activities of the program and departments.
Meets program's financial and productivity plan.
Ensures that the programs meet patient care needs.
Develop capital, operational, and staffing budgets.
Resource Management
Executes successfully the established plans and services through measurement, monitoring, analysis, reporting, and adjusting the direction, allocation, and utilization of available resources.
Collaborates with Administration and Management to support practice/program changes to continually improve resource utilization.
Continuum of Care - Patient Care Standards
Models patient outcome focused on care and customer centered philosophy in practice.
Intreprets and addresses issues of patient care internally and externally (Administration,Medical Staff Committees, and third party payers).
Recognizes, reports and addresses (if appropriate) bioethical and legal issues.
Assures compliance with all appropriate regulatory bodies for delivery of patient care.
Quality Improvement
Facilitates quality improvement activities and processes.
Reflects organizational and departmental goals in the performance improvement plan.
Implements effective benchmarking to compare measurable program outcomes.
Ensures that the medical staff, and employee staff are involved with the CQI process.
Develops key departmental indicators that measure quality control and quality improvement.
Provides leadership for the design and implementation of patient education strategies.
Safety
Responsible for developing and implementing standards of practice that ensure employee, patient and visitor safety.
Ensures safety standards of practice are adhered to by employees.
Ensures JCAHO patient safety goals are implemented and followed.
Promptly investigates accidents, files correct paper work and implements changes forprevention of reoccurrence.
Ensures safety training is provided for employees.
Ensures employees have tools and equipment available to provide care in a safe manner.
Care Coordination/Care Management
Provides leadership in the implementation, evaluation, and modification of care coordination.
Participates in and leads interdisciplinary performance improvement committees.
Ensures that care is provided in a interdisciplinary, coordinated, and collaborative fashion.
Provides education opportunities that support and promote care coordination and care management strategies.
Supports and promotes care coordination and care management strategies.
Professional Practice
Provides leadership for strengthening the professional role of the staff.
Ensures that clinical practice models are promoted.
Promotes outcome focused and customer centered care.
Articulates expectations of clinical performance.
Provides guidance to staff regarding practice issues and resource utilization.
Participates and encourages others to participate in professional research presentations and review of published findings.
Provides leadership for evidence based practice changes.
Serves as a resource to other departments on practice issues and trends.
Relationships
Models behavior that invites colleague interaction and demonstrates mutuality.
Communicates in a clear, open, respectful, and consistent manner.
Invites feedback and acknowledges contribution from others.
Establishes a staff development strategy.
Models collaborative behaviors which facilitates achievement of department and program goals.
Strategically establishes linkages with other key departments which facilitates the goals of patient care delivery.
Handles conflict effectively.
Conducts meaningful counseling/coaching sessions with direct reports.
Supports the hospital's efforts of establishing and maintaining effective relationships with community, benefactors, and other employees.
Supports organizational values, code of conduct, and mission.
Honors diversity.
Collaborates with physicians to ensure positive patient care and departmental outcomes.
Works with others collaboratively to achieve goals.
Motivates others.
Qualifications
Education
Must be a graduate of a recognized professional program for nursing.
Must be licensed in the state of Iowa for nursing.
Bachelors Degree required. Master's Degree preferred.

Experience -
Two years of professional experience in emergency medicine requried. Previous management experience preferred.
Special Skills/Knowledge
Must be knowledgeable about emergency medicine principles and practices, including performance management and performance improvement.
Knowledge of JCAHO standards is required.
Oversight of a clinical area requires CPR training.
ACLS is required.
Certficiation in a related speciality is expected within two years of accepting this poisiton.
This listing has expired
Show housing near this job
Job Details
| | |
| --- | --- |
| Req Num | 2019-65915 |
| ID | 742243 |
| Location | |
| Positions | 0 |
| Type | -- |
| Status | -- |
| Pay | -- |
| Categories | Management/Executive |
| Benefits | |
Preferred Candidates
| | |
| --- | --- |
| Years of Experience | -- |
| Education | -- |