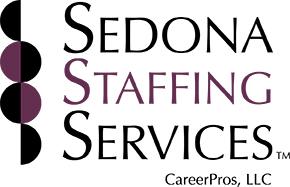 This listing has expired
Executive Director
Location: Dubuque, IA
Salary: $58,000 / year + full benefits package
A full time & Direct Hire opportunity
Sedona Staffing Services is partnering with a local nonprofit seeking an Executive Director who will be hands on leader and directly responsible for planning, executing and evaluating all aspects of this multi-faceted nonprofit organization. Overall scope of responsibility includes programs (but not limited to) the following: Retail Store, Food Pantry Center, fundraising, volunteer membership, public relations and strategic planning. The best fit leader will have five (5) plus years of leadership and supervisory experience in a nonprofit environment.
What you get to do:
Build relationships with customers/clients, volunteers, and paid associates to create a welcoming and pleasant environment to achieve operational goals. Support staff through coaching, counseling, disciplining, planning, monitoring, and appraising job results.
Point person to lead the Council efforts around fundraising, public relations, and strategic planning.
Serve as the liaison to the Board of Directors and as a resource that the regional conferences can engage with to assist their efforts.
Develop and cultivate donation and grant channels to build a sufficient inventory pipeline for the Retail and the Pantry Center.
Provide leadership, think strategically, analytically and creatively. Analyze sales results and forecasting to ensure maximization of sales and profit. Develop promotional strategies to achieve goals.
Adhere to the spirit and mission of the organization by ensuring that clients with vouchers are assisted in a respectful and discreet manner.
Responsible for hiring, training, developing, and assessing performance of all paid associates.
Manages and maintains an efficient and effective work schedule which includes having payroll responsibilities.
Responsible for all lines of merchandising at the Retail Store
Ensures displays are full, clean, merchandise is rotated, and follows any developed merchandising policies and procedures.
Implements new store programs and recommends improvements to promote greater efficiency and lower operating costs.
Coordinate fund-raising activities and financial solicitation efforts (i.e. business-to-business, direct-mailing campaigns, etc.). Accept any large donations (i.e. real estate, equipment, etc.) and fulfill all legal requirements in consultation with legal counsel.
Research granting agencies, both public and private, and subsequently develop/write grant proposals.
Establish and maintain contacts with media (i.e. television, newspapers, etc.).
Promote the reputation of the organization and maintain contact with key individuals, the local government, the business sector, religious organizations, and other non-profit agencies, to further the organization's public image.
Work with the Board of Directors to develop and implement short-term and long-term goals/objectives for the Council.
Identify and develop new charitable undertakings to meet unmet community needs.
What We Need From You:
Experience: A minimum of five years in a management position with supervisory experience, preferable in a nonprofit environment.
Education: An advanced degree (bachelors or above), preferable in business administration, human services, or organization management.
Strong interpersonal and communications are essential.
Strong fund-raising results including grants for non-profit organizations.
Strong demonstrated ability to foster a team-oriented culture to accomplish goals and objectives.
Ability to analyze rigorously by recognizing key interrelationships and patterns among a variety of problems and issues. Able to identify the common root causes and issues underlying a variety of problems.
Strong leadership skills that include the ability to develop, manage, and motivate a diverse work force.
Ability to use key indicators, processes, and management systems to monitor the organization's performance against goals. Able to gets results that have a clear, positive and direct impact on business performance.
High productivity and organizational standards and abilities.
Must be computer literate and familiar with Microsoft Office.
Interested in learning more? Please submit a copy of your professional resume to: Amanda@careerpros.com
Sedona Staffing Services is an Equal Opportunity Employer.
This listing has expired
Job Details
| | |
| --- | --- |
| ID | 746101 |
| Location | Asbury, IA |
| Positions | 1 |
| Type | -- |
| Status | -- |
| Pay | $58,000.00 |
| Categories | Skilled Labor Trades |
| Benefits | |
Preferred Candidates
| | |
| --- | --- |
| Years of Experience | -- |
| Education | -- |