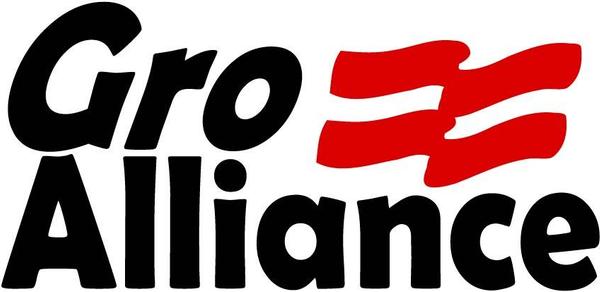 Shipping/Accounting Coordinator
Summary: Under the supervision of the Finance Manager, the Shipping / Accounting Coordinator works with client account management and operations teams to coordinate the movement of seed corn between several company operated warehouses in Wisconsin and Indiana. The position also works with the accounting team to prepare invoices, track contracted work, update client progress files and other accounting tasks as assigned.
Location:
The position is based at the company headquarters in Cuba City, WI.
Essential Duties: Essential job duties for the position include the following items. Other duties must be performed as assigned or required.
Creates and completes shipping documentation required by clients and trucking firms with support from Cuba City admins
Data entry activity into Gro Alliance's inventory management and field production systems
Completion of work orders and paperwork necessary to create accurate invoices from the work completed
Coordinate the receiving and initiate inventory entry of Gro Alliance and client supplies, including pallets, bulk bags, bulk box, paper bags and seed treatment
Encourages and promotes operating in a continuous improvement environment
Stays current with changing technology, including software programs
Upholds, support, and promote all company policies and procedures
Supervisory Responsibilities:
This position does not have any direct reports.
Qualification:
To perform this job successfully, the individual in this position must be able to perform each essential duty satisfactorily. The requirements listed below are representative of the minimum knowledge, skills and ability required.
Education/Experience:
Associate degree or higher in accounting, logistics, office administration or related field is preferred
2+ years related experience and/or training; or equivalent combination of education and experience in manufacturing, agriculture, engineering and/or technical environment required. Experience with seed manufacturing or farming is desirable, but not required
Demonstrated ability to work in a fast-paced environment
Additional Qualifications:
High level of attention to detail and accuracy of paperwork
Focus on efficiency and timeliness
Highly organized and able to manage multiple projects concurrently
Effective interpersonal and verbal/written communication skills
Strong working knowledge of MS Office, Excel and Apple products
Willingness to work extended hours as the job requires
Certificates, Licenses, Registrations:
Possess (or can obtain) valid driver's license
Language Skills: Ability to read and interpret documents such as safety rules, operating and maintenance instructions, and procedure manuals. Ability to write routine reports and correspondence. Ability to speak effectively before groups of customers or employees of organization.
Mathematical Skills: Ability to add, subtract, multiply, divide in all units of measure, using whole numbers, common fractions, and decimals. Ability to compute rate, ratio, and percent and to draw and interpret bar graphs.
Reasoning Ability: Ability to solve practical problems and deal with a variety of concrete variables in situations where only limited standardization exists. Ability to interpret a variety of instructions furnished in written, oral, diagram, or schedule form.
TO APPLY EMAIL:
jim.schweigert@groalliance.com
OR VISIT THE WEBSITE AT:
Job Details
Preferred Candidates
| | |
| --- | --- |
| Years of Experience | -- |
| Education | -- |