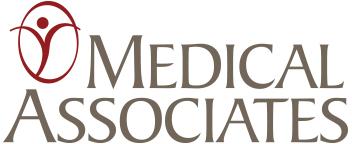 This listing has expired
Medical Associates Health Plans is hiring a Compliance Analyst.

As a Compliance Analyst, you will be responsible for monitoring of and research laws and regulations that impact MAHP products and services. You will also communicate and educate internally regarding these laws and regulations, and coordinates activities and procedures to maintain, assure and demonstrate compliance with these laws and regulations.

The Position:
Implement compliance activities, processes and procedures for Medical Associates Health Plans and Health Choices which maintain adherence with State, Federal, CMS and MAHP Guidelines. Perform necessary review and research on State, Federal, CMS, DOL and IRS regulations to assure compliance.

Schedule: Mon-Fri, 8:00-5:00

Skills Needed:

Strong organization skills
Ability to dive in and research topics
Effective writing and communication skills
Essential Functions & Responsibilities:
Monitor, review and analyze State and Federal laws and regulations that impact Medical Associates Health Plan products and services; communicate with management and staff regarding laws and regulations; recommend and assist in implementation of processes and procedures to maintain and assure compliance.
Implement compliance activities, processes and procedures in accordance with State, Federal, CMS, ERISA and MAHP Guidelines. Perform necessary compliance research and review.
Independently prepare and amend Plan Documents/SPDs and Plan amendments for Medical, Dental, Health Reimbursement, Flexible Spending and Health Savings Accounts to maintain compliance with applicable laws and client needs and directions, including for self-funded plans. Work with internal staff as necessary regarding communication of benefits and interpretation of Plan Documents. Review requirements and make recommendations for discussion with self-funded clients.
Coordinate activities, work plan, minutes, policies and procedures and research related to the MAHP Compliance Committee to assure compliance with regulatory requirements; develop and provide education on MAHP Compliance Program and Fraud, Waste and Abuse, as necessary; assist in development and implementation of audits, activities and reporting to document compliance throughout MAHP.
Monitor, review and analyze CMS, HPMS, Med Learn and other CMS Communications for changes impacting MAHP. Review, analyze, recommend and implement necessary changes to assure compliance and communicate throughout MAHP on same.
Coordinate and facilitate annual review and revision of Commercial EOCs, SBCs and Schedules of Benefits.
Assist with Medicare HPMS, and CMS filings as necessary.
Complete all other assigned projects and duties.
Knowledge, Skills & Abilities:

Experience: Five years to ten years of similar or related experience.

Education: Equivalent to a college degree.

Interpersonal Skills: A significant level of trust and diplomacy is required, in addition to normal courtesy and tact. Work involves extensive personal contact with others and/or is usually of a personal or sensitive nature. Work may involve motivating or influencing others. Outside contacts become important and fostering sound relationships with other entities (companies and/or individuals) becomes necessary.

Other Skills: Background in research and writing preferred. Legal training, college research focus such as English or history preferred.
This listing has expired
Job Details
Preferred Candidates
| | |
| --- | --- |
| Years of Experience | -- |
| Education | -- |