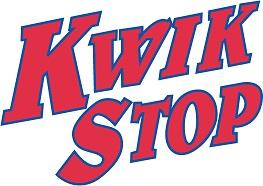 Retail Manager Registered Apprenticeship
Kwik Stop
,
Dubuque, IA
This listing has expired
JOIN OUR TEAM:
Are you a natural born leader looking for a secure management career path? Kwik Stop has an opportunity for you to expand your knowledge while performing work and receiving relevant classroom instruction. This is a Department of Labor recognized Registered Apprenticeship program. The program is approximately 2.5 years working full-time with classes taken simultaneously.
Once you complete your apprenticeship, you will be on your way to a successful long-term career with no educational debt. In the Registered Retail Apprenticeship program, you will receive most of your learning on-the-job, but a portion of your skills will be learned in a traditional classroom setting.
SPECIAL REQUIREMENTS:
Must be 18 years of age
High school graduate or equivalent
Shall be physically capable of lifting 50lbs with constant standing, bending, and twisting
Must possess and enforce all company core values including Customer Focused, Straight Forward, Teamwork, Growth Oriented, and Humbly Confident
Must be drug free and agree to submit to initial and random drug testing
Must sign/abide by Apprenticeship Agreement ETA-671
Must attend and complete with a passing grade, classes at NICC (outlined below).
ON-THE-JOB LEARNING:
Store security
Unloading and receiving product
Pricing and price marking
Ordering
Display
Supervision and employee relations
Food safety and preparation
State and federal requirements
Cashier operations, supervision, coordination
Supervision of floor operations
Sanitation and housekeeping
Work scheduling
Office
HOURLY RATE OF PAY:
Start at $15.00/hour plus we'll pay for your coursework and you'll move up to $16.50/hour through the remainder of the program. Following completion of the program you will earn a national certificate in Retail Management and be ready to lead your own store!
PAID (by Kwik Stop) CLASSROOM INSTRUCTION/NICC (totaling 336 hours):
Classes Year 1:
Customer Service Strategies – 3 credit hours
Principles of Management – 3 credit hours
Tier 1 Leadership Academy
This position will be supervised and mentored by the Retail Training Manager.
This listing has expired
Job Details
Preferred Candidates
| | |
| --- | --- |
| Years of Experience | -- |
| Education | -- |