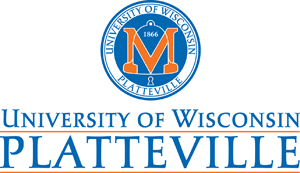 This listing has expired
Position Summary:

The Talent Management Specialist will act as recruitment partner and advisor for a variety of departments and colleges across campus. In this role, the Talent Management Specialist develops recruiting plans and timelines, provides recruitment training, and delivers excellent customer service to their internal clients. Additionally, the Talent Management Specialist is an administrator for PageUp, the Applicant Tracking System (ATS). The Talent Management Specialist must have a personal sense of urgency and be able to manage 30-35 open recruitments at any time.

Salary for this position is $40,000 - $45,000.

As a member of the campus community for the University of Wisconsin-Platteville, it is essential that the Talent Management Specialist support and foster a diverse, inclusive and civil community of outstanding faculty, staff and students.

Responsibilities:

Coordinate recruitment processes for assigned colleges and departments:

Support Search Committees in the preparation of supportive documentation for recruitments
Ensure recruitment process is appropriately documented in ATS and other means, and candidates are being communicated with regarding positions for which they have applied
Work with Search Committees to develop recruitment plans and interview questions
Develop recruitment timeline to ensure consistency among Search Committees and high level of communication for candidates
Proactively source and recruit highly qualified candidates through networking resources such as Linked In, including intentional recruitment of a diverse candidate pool
Actively research and utilize niche job boards for diverse candidates and department/specialty-specific networks
Review and process new position descriptions for appropriate title and salary range
Discover and participate in career fairs
Build and maintain relationships with campus constituents

ATS Administrator:

Troubleshoot and resolve issues in a timely matter
Provide requested reports
Act as back up for system functionality questions

General:

Manage HRS transactions for the employee lifecycle
Be actively involved in campus committees, campus activities and professional development opportunities
Work on cross-functional and organizational project teams
Perform other duties as assigned.
Be an active participant in following applicable safety rules and regulations, including necessary training and drills

What You'll Need to Succeed:

Bachelor's Degree in Human Resources, Business Administration or related field OR 5 years' in recruitment role.
Minimum 2 years' in recruitment role including the use of an applicant tracking system
Understanding of full lifecycle recruiting components and employment lifecycle
Experience with behavioral based interview questions
High proficiency in MS Excel and Word
Strong knowledge of federal and state employment-related laws and regulations, including nondiscrimination policies
Demonstrated workplace professionalism, including a high personal standard for confidentiality
Ability to adapt to a variety of communication styles; including demonstrated ability to actively listen, engage and educate
Ability to promote a positive and productive work environment
Ability to exercise excellent judgment in advising internal clients on recruitment policies and workflows
Comfortable providing training to employees and leaders regarding recruitment processes
Personal sense of urgency in one's work and tendency to be proactive
Excellent time management and organizational skills to be able to handle multiple open recruitments, as well as daily tasks

Preferred:
Affirmative Action/Diversity and Inclusion experience, including diverse recruitment practices
Experience with orientation, onboarding and documentation of human resources processes
HRCI or SHRM Certification

Why It's Great to be a Pioneer:

The University of Wisconsin-Platteville, founded in 1866, enrolls about 8,000 students in 42 baccalaureate and 6 master's programs. It possesses institutional strengths in middle level education, engineering, industrial technology, agriculture, criminal justice and business. The campus is located in Southwest Wisconsin's largest and most historic community. The region offers excellent school systems, high quality medical and hospital facilities, outstanding recreational opportunities, and vibrant businesses and industries. UW-Platteville is a cultural and educational center for the Tri-State region of Illinois, Iowa and Wisconsin.

Application Deadline:

Applications must be received by September 21, 2020.

How to Apply:

The following documents are required for applicant consideration:

Letter of application addressing all required qualifications
A current resume
Contact information (name, telephone number, and email address) for 3 professional references.

We Support Diversity and Inclusion:

Our mission is to foster a diverse environment that contributes to an inclusive culture and climate by promoting critical discourse and meaningful interactions between all members of our campus community.

Equal Employment Opportunity:

The University of Wisconsin-Platteville is committed to recruiting, supporting and fostering a diverse, inclusive and civil community of outstanding faculty, staff and students, and is an AA/EEO Employer. A criminal background check is required for employment. Applicants must be legally entitled to work in the U.S. at time of hire.

Employment will require a criminal background check. It will also require you and your references to answer questions regarding sexual violence and sexual harassment.
This listing has expired
Job Details
Preferred Candidates
| | |
| --- | --- |
| Years of Experience | 1-2 Years |
| Education | -- |