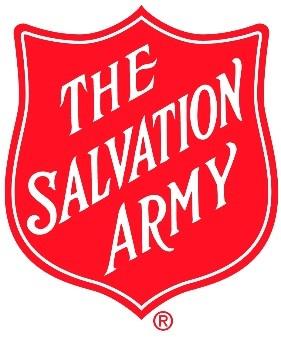 Organization Description
The Salvation Army mission is to preach the gospel of Jesus Christ and to meet human needs in His name without discrimination. The Salvation Army of Dubuque Iowa has a long history of feeding people and is seeking two qualified persons to serve under AmericCorps as Fall/Winter Food Pantry Associates. Note that there is no religious affiliation requirements for this position.
The Iowa COVID Recovery Americorps program was created to address critical community needs that have arisen as a result of the COVID-19 pandemic. Dozens of AmeriCorps members are deploying across the state to provide added support and resources to help meet the needs of Iowans.
Service Dates
Successful candidates will complete 300 hours as part of the program. Exact end dates can be negotiated.
Location
The Salvation Army of Dubuque, Iowa, 1099 Iowa Street, Dubuque, Iowa 52001
Position Description
Members will assist The Salvation Army in work toward and operation of a client choice pantry. This include test running clients in client choice pantry, refining systems already in place to better meet client and organizational needs and building volunteer capacity to meet future need.
Members will support Food Pantry operations including managing client intake and distribution of food boxes when here, picking and sorting donated and purchased items from food bank and other locations, packaging food boxes and readying for distribution, assisting clients with intake and distribution of food boxes and/or walkthrough pantry, assisting in community garden - helping to grow food for distribution, and collecting and entering client information.
Qualifications
Must be 17 years of age or older by start date.
Must have a high school diploma or equivalent, or be in the process of completion
Must be either a citizen, national or lawful permanent resident alien of the United States
Must pass mandatory pre-service background checks
Must pass Salvation Army specific background checks and information requests
A living allowance of $2,700 will be paid to help meet the necessary living expenses incurred while serving in the AmeriCorps program. The living allowance will be divided evenly across the term of service and paid every two weeks via direct deposit.
Upon successful completion of the term of service, the member will receive a Segal Education Award of $1,311.11 from the National Service Trust. AmeriCorps members age 55 or older at the start of service can transfer the award to a child or grandchild.
Student loan deferment, forbearance or forgiveness opportunities are available depending on the type of student loan. It is the member's responsibility to obtain information about whether their loan(s) qualify for this benefit. This is not an automatic benefit of the program.
Training and professional development related to the knowledge and skills required for service, as well as training specific to the community the member serves. The member will receive an end of term evaluation.
Application Deadline
Those interested are asked to submit a resume and cover letter as soon as possible to: matthew.phelps@usc.salvationarmy.org
Job Details
Preferred Candidates
| | |
| --- | --- |
| Years of Experience | -- |
| Education | -- |