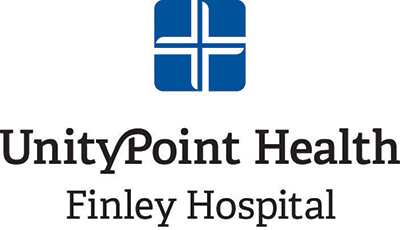 This listing has expired
Overview
We are looking for a full-time, LPN, to work in the Employee Health department. Work hours will be Monday - Friday, 7:00 am - 3:30 pm, for 80 hours per pay period, and as needed. You will be required to flex to other shifts as needed.
The Employee Health nurse is responsible for completing employee health history reviews, employee drug screening and breath alcohol testing, collaborating with Occupational Health case management for injured employees, updating and complying with regulatory requirements, participating in and facilitating compliance and educational programs in conjunction with our Education Department and maintaining employee health records. This individual reports to Occupational Health, works with Education and Human Resources to ensure compliance with regulatory requirements, and collaborates with the third-party administrator for work comp injuries. This position is responsible for managing all Employee Health medical records and appointments.
Responsibilities
Nursing/Patient Care
Works in collaboration with Occupational Health staff and performs Tuberculosis (TB) and respirator fit testing, drug screen collections, breath alcohol tests, spirometry and hearing screenings, Titmus vision exam, vitals, physical exam work ups, first aid treatment, client injury care, follows up on abnormal test results and other assigned tasks.
Promptly completes documentation to assure an accurate legal record of patient's care.
Completes Return to Work Review of Systems.
Schedules and evaluates Cost Reduction Technologies (CRT) Testing.
Administers breath and alcohol testing and urine drug testing in compliance with DOT and/or Federal or State requirements along with client performances.
Coordinates yearly Flu Vaccination Program.
Maintains and follows-up with Employee Illness Reporting and tracks conjunctivitis and strep illnesses.
Assists and consults with providers on follow-ups as needed and to determine course of action.
Provides appropriate documentation to assist in case management and maintains thorough record of employee visits, health history and referrals.
Maintains immunization records and provides counseling and follow-up on abnormal test results. Monitors current CDC standards.
Case Management Support
Performs initial Employee Event Reporting review of all injured Finley/VNA employees to determine appropriate care/treatment.
Assists Occupational Health Case Manager in filing first report of injury.
Investigates and documents all interactions with employees, doctor visits and any updates related to case in current EMR. If communicable diseases exist, consults with infection control personnel/physicians.
Collaborates with other health care professionals when referred treatment is indicated.
Maintains care communication with third-party administrator and Occupational Health Case Manager.
Communicates work restrictions to employee's manager and notifies HR if restrictions require time off.
Development & Patient Education
Promotes safety in the work environment and prevention of accidents/injuries.
Attends safety, infection control committee meetings.
Reports on Employee Health and Safety criteria.
Develops, implements, and reviews Employee Health Policies.
Serves as a resource in policy and procedure development related to employee health and safety.
Assesses and chooses teaching strategies appropriate to the patient's and their families' age-specific needs, culture, gender, readiness to learn and level of comprehension.
Basic UPH Performance Criteria
Demonstrates the UnityPoint Health Values and Standards of Behaviors as well as adheres to policies and procedures and safety guidelines.
Demonstrates ability to meet business needs of department with regular, reliable attendance.
Employee maintains current licenses and/or certifications required for the position.
Practices and reflects knowledge of HIPAA, TJC, DNV, OSHA and other federal/state regulatory agencies guiding healthcare.
Completes all annual education and competency requirements within the calendar year.
Is knowledgeable of hospital and department compliance requirements for federally funded healthcare programs (e.g. Medicare and Medicaid) regarding fraud, waste and abuse. Brings any questions or concerns regarding compliance to the immediate attention of hospital administrative staff. Takes appropriate action on concerns reported by department staff related to compliance.
Qualifications
QUALIFICATIONS:
Minimum Requirements
Identify items that are minimally required to perform the essential functions of this position.
Preferred or Specialized
Not required to perform the essential functions of the position.
Education:
Graduate of accredited licensed practical nursing program.
Experience:
A minimum of 1 year in an outpatient clinic setting.
A minimum of 1 year of experience in Occupational Medicine clinic.
License(s)/Certification(s):
· Current licensure in good standing to practice as a Licensed Practical Nurse in Iowa.
· Must possess and maintain current CPR certification.
· Valid driver's license when driving any vehicle for work-related reasons.
Certifications in:
· BLS
· DOT and Non-DOT Drug Screening
· Breath Alcohol Testing
· Audiometry
· Spirometry
Knowledge/Skills/Abilities:
· Proficiency in Microsoft Office Products: Word, Excel, and Outlook.
· Professionalism, Leadership skills, Adaptability, Relationship management, Teamwork, Collaboration, Flexibility, Interpersonal Skills.
· Knowledge of OSHA Manual and Iowa Workers Compensation Manual.
· Knowledge of various splints, braces, crutches, etc. and client instruction.
· Knowledge of DOT Requirements
· Knowledge and implementation of Pain Management Techniques.
· Knowledge of various vaccine administration guidelines.
Other:
Use of usual and customary equipment used to perform essential functions of the position.
This listing has expired
Job Details
Preferred Candidates
| | |
| --- | --- |
| Years of Experience | -- |
| Education | -- |