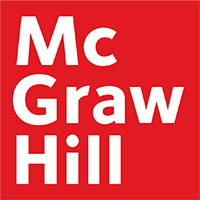 Marketing Manager - Remote working
McGraw Hill
,
Dubuque, IA
This listing has expired
Make an Impact!
If you're smart, curious, and passionate about Marketing - join us as we open doors. Our marketing colleagues enjoy taking a two-way street; on one hand they are boosting the company's reputation by building like-minded communities and in reward they are building their own personal brand by helping learners and educators achieve their educational goals.
How can you make an Impact?
Reporting to the Director of Marketing, the Marketing Manager will be responsible for the go-to-market plan, strategy, and execution to exceed revenue goals. You will have the opportunity to play a critical role in driving digital growth, through designing thought leadership campaigns, strategic lead generation tactics, building relationships with customers, developing high impact events, and helping to create high quality marketing materials, along with additional demand generation activities to drive leads and support other team goals.
What can you expect from the position?
· Work and thrive within an integrated cross-functional team focused on ALEKS Chemistry.
· Develop and execute a comprehensive, strategic go-to-market plan in coordination with the integrated team.
· Work with team colleagues to identify and evaluate digital product and service opportunities focused on ALEKS.
· Work with stakeholders to write and develop portfolio positioning and messaging in alignment with ALEKS corporate strategy and ensure these are effectively communicated to target audiences.
· Lead a customer pilot acquisition process, customer migration plan and provide sales support to internal and external customers.
· Conduct internal and external customers trainings on a regular basis in both live and virtual environments.
· Develop internal and external sales and training resources to help the organization promote the assigned portfolio, answer customer/rep inquiries, and troubleshoot special problems.
· Analyze market trends and potential market opportunities and participate in market research, market planning, and product development.
· Use data to drive decision making across portfolio and share best practices within team.
What can you bring to the role?
· Minimum 4-5 years of client-facing Sales and/or Marketing experience.
· Strong understanding of emerging marketing trends, technologies (especially SFDC, Marketo), and integration strategies.
· Strong ability to identify, prioritize, and execute marketing objectives to grow market share, promote customer retention, and drive revenue.
· The ability to consistently meet deadlines, and on occasion, turn projects around in a short timeframe.
· Success in managing and delivering virtual and/or live events and conducting compelling presentations-both internally and externally.
· Ability to travel approximately 35% post pandemic.
Why work with McGraw Hill?
Join a team of those who want to make a difference in education, are intellectually curious and have integrity! Work with autonomy, leverage company-wide offline and online marketing resources, and achieve the goals you want to accomplish in your career.
As an education innovation company, we're proud to play our part by inspiring learners around the world. If you bring your curiosity, we'll help you grow in a collaborative environment where everyone shares a passion for success.
Are you ready for a new challenge? Apply for a career at McGraw Hill and together, we'll impact the world.

United States-Illinois-Chicago
This listing has expired
Job Details
Preferred Candidates
| | |
| --- | --- |
| Years of Experience | -- |
| Education | -- |