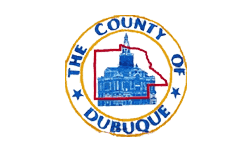 This listing has expired
Sunnycrest Manor has openings for temporary part-time Basic Care Aide.
General Definition of Work:
A temporary position that can provide care and services to residents during the Public Health Emergency as declared by the Governor of Iowa.
Typical Tasks:
Performs personal care of residents and provides routine services including making beds, lifting and moving residents and caring for personal effects;
Assists residents with daily activities including dressing, grooming, dining, toileting and personal hygiene;
Takes and records temperatures as requested;
Assists residents with movement to dining, exercise, recreation areas;
Makes rounds on a regular basis, change bed linens, empties bed pans, cleans urinals, commodes and other equipment;
Notifies nurses of the need for attention, medication or treatment;
Measure and record food and fluid intake;
Carries out dining protocols;
Follows required protocols for safety and infection control;
Performs related tasks as required;
Follows prescribed protocols for maintaining privacy and confidentiality of protected health information in accordance with HIPAA standards and County Policies.
Limited access to protected health information.
Acts as Mandatory Reporter as defined in the Code of Iowa.
Supports and participates in facility Home and Heart Program which recognizes individuality and honors resident choices.
Knowledge, Skills and Abilities:
General knowledge of the theory and practice of quality resident care; general knowledge of common physical illness and their symptoms; some knowledge of human anatomy as related to treatments and therapies; ability to follow oral and written directions of a technical nature; ability to deal with residents and co-workers empathetically and respectfully; ability and willingness to attend to personal needs of the elderly, handicapped, physically and mentally ill; ability to prepare, maintain and understand nursing records and reports; ability to meet the public effectively; ability to perform heavy manual tasks; ability to work with aggressive residents. Willingness to be trained to develop additional skills.
Physical, Mental, and Environmental Requirements:
Must submit to a pre-employment physical. Most of the duties for this position are standard procedures that have been established by Sunnycrest Manor and should be carried out as scheduled using good judgment when dealing with unusual conditions or behavior. Good vision is required to read detailed written materials and English language skills to do hands to finger/key and regular charting. Specific vision abilities required by this job including close vision, distance vision, color vision, peripheral vision, depth perception, and the ability to adjust focus. Effective verbal speaking and hearing abilities are needed to handle communications with staff, residents, and others. Requires pushing, pulling, and lifting up to 25 pounds regularly and up to 50 pounds occasionally with assistance. Requires standing most of the time to perform work responsibilities with regular walking between locations. Also requires reaching, squatting, stooping, bending and sitting, pushing, pulling, twisting, and gripping activities. Some exposure to slippery surfaces when floors are wet. Exposure to chemicals from cleaning compounds and exposure to bodily fluids require the use of personal protective equipment to safeguard against potential biological and chemical hazards. Work is primarily indoors. Occasional exposure to outside weather conditions and some outdoor work.
Education and Experience:
Any combination of education and experience equivalent to graduation from high school.
Special Requirements:
Possession of Completion Certificate of Basic Care Aide Course and signed Skills Check list. Ability to bend, stoop, lift; ability to use the facility business system and machines including computer system, paging system, telephone system, fax machine, copy machine, etc.
This position will only be recognized during the Public Health Emergency as directed by the Governor of the State of Iowa. Once the Public Health Emergency has been declared to be over, this position will no longer be utilized in our workforce. At that time, employees wishing to continue their employment at Sunnycrest Manor may bid into any open, posted positions.
The deadline to apply is 3:00 pm on 12/30/20. To apply please visit https://www.governmentjobs.com/careers/dubuquecounty
This listing has expired
Job Details
Preferred Candidates
| | |
| --- | --- |
| Years of Experience | -- |
| Education | -- |