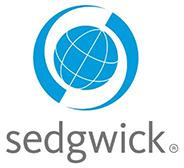 Sr. Clams Representative - Disability
Sedgwick
,
Dubuque, IA Dubuque, IA
This listing has expired
Disability Representative Sr
PRIMARY PURPOSE: To provide disability case management and claim determinations based on complex medical documentation and the applicable disability plan interpretation including determining benefits due and making timely payments/approvals and adjustments, medically managing disability claims; coordinating investigative efforts, thoroughly reviewing contested claims, negotiating return to work with or without job accommodations, and evaluating and arranging appropriate referral of claims to outside vendors.
ESSENTIAL FUNCTIONS and RESPONSIBILITIES
Analyzes, approves and authorizes assigned claims and determines benefits due pursuant to a disability plan.
Reviews and analyzes complex medical information (i.e. diagnostic tests, office notes, operative reports, etc.) to determine if the claimant is disabled as defined by the disability plan.
Utilizes the appropriate clinical resources in case assessment (i.e. duration guidelines, in-house clinicians).
Communicates with the claimants providers to set expectations regarding return to work.
Determines benefits due, makes timely claims payments/approvals and adjustments for workers compensation, Social Security Disability Income (SSDI), and other disability offsets.
Medically manages disability claims ensuring compliance with duration control guidelines and plan provisions.
Communicates clearly with claimant and client on all aspects of claims process either by phone and/or written correspondence.
Informs claimants of documentation required to process claims, required time frames, payment information and claims status either by phone, written correspondence and/or claims system.
Coordinates investigative efforts ensuring appropriateness; provides thorough review of contested claims.
Evaluates and arranges appropriate referral of claims to outside vendors for physician advisor reviews, surveillance, independent medical evaluation, functional capability evaluation, and/or related disability activities.
Negotiates return to work with our without job accommodations via the claimants physician and employer.
Refers cases as appropriate to supervisor and management.
Maintains professional client relationships.
ADDITIONAL FUNCTIONS and RESPONSIBILITIES
Performs other duties as assigned.
Supports the organization's quality program(s).
QUALIFICATIONS
Education & Licensing
Bachelor's degree from an accredited university or college preferred.
Experience
Three (3) years of benefits or disability claims management experience or equivalent combination of education and experience required.
Skills & Knowledge
Knowledge of ERISA regulations, required offsets and deductions, disability duration and medical management practices and Social Security application procedures
Excellent oral and written communication, including presentation skills
PC literate, including Microsoft Office products
Analytical and interpretive skills
Strong organizational skills
Ability to work in a team environment
Excellent negotiation skills
Ability to meet or exceed Performance Competencies
WORK ENVIRONMENT
When applicable and appropriate, consideration will be given to reasonable accommodations.
Mental: Clear and conceptual thinking ability; excellent judgment, troubleshooting, problem solving, analysis, and discretion; ability to handle work-related stress; ability to handle multiple priorities simultaneously; and ability to meet deadlines
Physical: Computer keyboarding, travel as required
Auditory/Visual: Hearing, vision and talking
NOTE: Credit security clearance, confirmed via a background credit check, is required for this position.
The statements contained in this document are intended to describe the general nature and level of work being performed by a colleague assigned to this description. They are not intended to constitute a comprehensive list of functions, duties, or local variances. Management retains the discretion to add or to change the duties of the position at any time.
Sedgwick is an Equal Opportunity Employer
and a
Drug-Free Workplace
This listing has expired
Job Details
Preferred Candidates
| | |
| --- | --- |
| Years of Experience | 2-5 Years |
| Education | Associates |