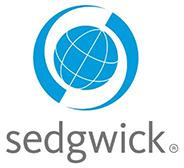 College Internship - Flexible Schedule/Full Time/Paid
Sedgwick
,
Dubuque, IA Dubuque, IA
This listing has expired
College Internship
*Internship timeframe - December 14th - March 26th
*30 hours per week minimum with some flexibility
*Select hours that will fit best with your class schedule:
*Hours will fall between Monday through Friday (6am-8pm CST) and Saturday (6am-2pm CST)
*Internship will be responsible for assisting with FMLA annual recertification process which includes processing new claims and reviewing reported FMLA absences.
*Training and equipment will be provided; no prior experience needed.
*Confidential workspace required.
*Potential career opportunities available after internship is completed.
PRIMARY PURPOSE: To perform in a support role as defined by the sponsoring department management; to complete non-complex projects as assigned; and to report project results to the Operating Committee at the end of the internship which normally is a 10-12 week period.
ESSENTIAL FUNCTIONS and RESPONSIBILITIES
Completes assigned non-complex projects as defined by the sponsoring department management.
Reports project results to the Operating Committee when the project is complete.
ADDITONAL FUNCTIONS and RESPONSIBILITIES
Performs other duties as assigned.
Supports the organization's quality program(s).
QUALIFICATIONS
Education & Licensing
Current enrollment as a Junior or Senior in a degree program and in good standing at an accredited college or university is required. Grade Point Average of at least 2.5 or equivalent is required.
Experience
Prior work experience of some type is required, preferably in the field related to the college major.
Skills & Knowledge
Excellent oral and written communication
PC literate, including Microsoft Office products
Strong organizational skills
Excellent interpersonal skills
Ability to work in a team environment
Ability to meet or exceed Performance Competencies
WORK ENVIRONMENT
When applicable and appropriate, consideration will be given to reasonable accommodations.
Mental: Clear and conceptual thinking ability; excellent judgment and discretion; ability to handle work-related stress; ability to handle multiple priorities simultaneously; and ability to meet deadlines
Physical: Computer keyboarding, travel as required
Auditory/Visual: Hearing, vision and talking
The statements contained in this document are intended to describe the general nature and level of work being performed by a colleague assigned to this description. They are not intended to constitute a comprehensive list of functions, duties, or local variances. Management retains the discretion to add or to change the duties of the position at any time.
This listing has expired
Job Details
Preferred Candidates
| | |
| --- | --- |
| Years of Experience | -- |
| Education | High School/GED |