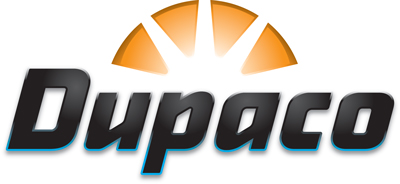 Here we GROW again!
In our Business Lending department, we go beyond just writing a loan; it's about building lifelong valued relationships and constructing opportunities so our members can reach their business goals. As the VP Business Lending, you will successfully expand Dupaco's presence in the Des Moines community and surrounding area. You have a wealth of knowledge from years of experience with C&I lending and commercial real-estate lending and want to share your passion for helping people, businesses, and communities grow.
You'll be:
Working remotely in the Des Moines area to offer needs based financial products and services to new and existing business members while providing courteous, professional and knowledgeable service to increase member satisfaction and account usage
Proactively establishing and maintaining connections within the communities we serve to continue building the commercial book of business within the credit union (via community events, networking, volunteering, social media, email, etc.)
Interviewing loan applicants, collecting and analyzing financial data in order to evaluate the credit worthiness of the applicant and the merits of the specific loan request in order to make a recommendation to the Business Loan Committee
Establish and negotiate, both consumer and business loans and inform member of the terms under which credit will be extended, including the costs, repayment schedule and collateral requirements
Making calls to proactively build new business relationships and deepen existing relationships
Managing the transaction processes from initial engagement through final close, including structure, pricing, internal approval / compliance processes and documentation
Collecting and analyzing information which reflects the current credit worthiness of applicant. (Information may be obtained by direct inspection of the applicant's business and/or collateral, review of interim financial reports, personal interview, etc.)
Monitoring loan repayment activities and assisting in collecting past due accounts, as needed
Serving as a resource for team questions and assist with training and development of co-workers as assigned
Maintaining thorough information on trends, laws, regulations and innovations in the Business Lending field and make recommendations accordingly
Cooperating with Examining committee, State and Federal examiners, and others for auditing purposes, as needed
Serving as a relationship manager and facilitating discussions with members on all matters related to other credit union services including deposit services, insurance needs, and financial planning support
Growing and maintaining a profitable book of business by successfully closing deals to meet or exceed individual and department revenue, contribution, fee income, loans and deposit goals
You'll need:
An established professional commercial lending presence in the Des Moines, IA area is required
Bachelor's Degree in Business, Finance or a related field
Minimum of 7 years Business/Commercial lending experience with a thorough understanding of business financial analysis including the ability to analyze information to make sound lending decisions
Knowledge of laws and regulations governing business lending, consumer lending and collection practices
Exceptional communication skills with a proven ability to develop and grow relationships
An entrepreneurial mind set with the ability to work remotely and independently
Ability to travel frequently within about a 90 mile radius of Des Moines. Occasional travel to Dubuque, IA for training and department meetings
If this is who you are, what you want, and what you can do…this is where you belong! Apply online today!
Job Details
Preferred Candidates
| | |
| --- | --- |
| Years of Experience | -- |
| Education | -- |