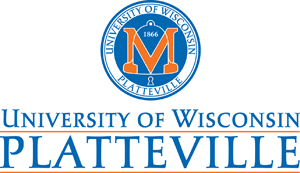 This listing has expired
The IDEA Hub:

The Innovation Driving Entrepreneurship Accelerator (IDEA) Hub is a new effort by the Southwest Wisconsin Region, funded through a grant from the Economic Development Administration (EDA) to the University of Wisconsin - Platteville and the Southwestern Wisconsin Regional Planning Commission (SWWRPC).

The IDEA Hub will harness the innovation, science, technology, engineering, agriculture and math (STEAM) capacity of UW-Platteville and the strong regional economic development network of SWWRPC to strengthen entrepreneurship across the rural region between Madison, WI and Dubuque, IA with a focus on scalable technology by developing a pipeline of entrepreneurs, accelerating ventures into scalable tech businesses, and inspiring a culture of innovation. The IDEA Hub Director will lead this effort as an employee of UW-Platteville by implementing a first-of-its-kind program for our region.

The IDEA Director:

The IDEA Director will be a visionary innovator possessing entrepreneurial skills that can bridge the divide between the University of Wisconsin-Platteville and the Platteville and regional community; connect key partners with new entrepreneurs; host events and present innovation and entrepreneurship to the community; build the brand of the IDEA Hub as one of innovation, entrepreneurship, and startups; lead innovators through acceleration, growth, and seed stage investment; and manage the day-to-day IDEA Hub operations.

This is a three-year position, with possibility of extension.

Responsibilities:

The IDEA Director is a leadership role and is responsible for:

Launch and grow the IDEA Hub through recruitment of participants, holding and participating in events and trainings, matching entrepreneurs with mentors and resource people, administering the accelerator program, connecting with potential venture capital partners, and maintaining relationships with accelerator alumni.
Lead and support programming that is created with and also supports a diverse group of stakeholders from the region to develop the entrepreneurial ecosystem, including some travel within the 7-county region.
Manage financial sustainability of programming by monitoring grant funds and other financial resources as well as collecting program outcome data, preparing reports, and reporting findings to the IDEA Hub Advisory Board and other stakeholders.

The IDEA Director will lead the team that will implement the IDEA Hub. Activities for implementation may include, but are not limited to:

Organize and support entrepreneur events and event series across the region
Operate the Accelerator Program
Influence development of Accelerator Program curriculum
Build a mentor network
Compile and maintain a database of additional entrepreneur resources
Assess permanent location options for the IDEA Hub
Host an annual showcase including regional awards
Create community workshops and hackathons
Immerse UW-Platteville interns in entrepreneurship experiences
Build financial opportunities for investments in entrepreneur ventures
Identify sustainable revenue and funding streams for operations post award period

What You'll Need to Succeed:

Master's degree OR Bachelor's Degree from an accredited institution with commensurate experience
Experience in entrepreneurship, corporate innovation, or venture capital
Experience in funding development, community outreach, business and/or nonprofits
Passion for working with startup founders
High attention to detail with experience measuring data and outcomes to determine success
Motivational leader with experience leading a team
Exceptional verbal and interpersonal skills
Valid driver's license

Why It's Great to be a Pioneer:

Department Information: Corporate Relations is part of University Relations at the University of Wisconsin – Platteville. The Corporate Relations team seeks to connect industry with our students, faculty and programs. We provide a portal of entry to companies for recruitment and workforce trends that can impact curriculum development all focused on ensuring our students are competitive.

Campus Information: The University of Wisconsin-Platteville, founded in 1866, enrolls about 8,000 students in 42 baccalaureate and 6 master's programs. It possesses institutional strengths in middle level education, engineering, industrial technology, agriculture, criminal justice and business. The campus is located in Southwest Wisconsin's largest and most historic community. The region offers excellent school systems, high quality medical and hospital facilities, outstanding recreational opportunities, and vibrant businesses and industries. UW-Platteville is a cultural and educational center for the Tri-State region of Illinois, Iowa and Wisconsin.

Application Deadline:

Applications must be submitted through our online applicant portal, applications due by December 17, 2020.

How to Apply:

The following documents are required for applicant consideration:

Letter of application addressing all required qualifications
A current resume
Contact information (name, telephone number, and email address) for 3 professional references.
Additional documents as needed

We Support Diversity and Inclusion:

Our mission is to foster a diverse environment that contributes to an inclusive culture and climate by promoting critical discourse and meaningful interactions between all members of our campus community.

Equal Employment Opportunity:

The University of Wisconsin-Platteville is committed to recruiting, supporting and fostering a diverse, inclusive and civil community of outstanding faculty, staff and students, and is an AA/EEO Employer. A criminal background check is required for employment. Applicants must be legally entitled to work in the U.S. at time of hire.

Employment will require a criminal background check. It will also require you and your references to answer questions regarding sexual violence and sexual harassment.
This listing has expired
Job Details
Preferred Candidates
| | |
| --- | --- |
| Years of Experience | -- |
| Education | Bachelors |