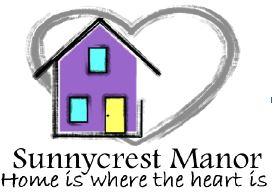 This listing has expired
Sunnycrest Manor is taking applications for Environmental Service Worker to perform responsible work in cleaning linens and other cloth products, housekeeping and light manual work in the care and cleaning of patient rooms, halls, work areas, office and other facilities.
Example of Duties:
Cleans, mops, and sanitizes resident rooms, toilets, and baths.
Cleans windows, windowsills, window treatments, walls, and furniture.
Performs special cleaning of rooms, disinfects walls, floors and furnishings.
Cleans nursing stations, halls, lobbies, treatment rooms, recreation areas, lounges, and dining areas.
Stocks cleaning and linen carts.
Empties and cleans waste and trash containers.
Washes, dries, counts, folds, and stores clean linens and clothes.
Delivers clean linens and clothes to various departments and floors, and ensures the proper amount of linens are delivered by established times.
May operate mending, sewing, and marking equipment.
Follows prescribed protocols for maintaining privacy and confidentiality of protected health information in accordance with HIPAA standards and County Policies.
Follows prescribed protocols for safety and infection control.
Acts as Mandatory Reporter as defined in the Code of Iowa.
Performs related tasks as required.
Minimum Qualifications:
High school diploma or GED or experience in building cleaning or laundry operations.
Must pass the prescribed pre-employment physical, abuse registry review, and criminal background check.
Knowledge, Skills, and Abilities:
General knowledge of:
Building cleaning supplies and equipment.

Ability to:
Understand and follow oral and written directions.

Physical, Mental, and Environmental Requirements:
Vision abilities required by this job including close vision, distance vision, color vision, peripheral vision, depth perception, and the ability to adjust focus.
Effective verbal speaking and hearing abilities are needed to handle communications with staff, residents, and others.
Requires pushing, pulling, and lifting up to 25 pounds regularly and up to 50 pounds occasionally with assistance.
Requires standing most of the time to perform work responsibilities with regular walking between locations.
Requires ability to walk steps, reaching, squatting, stooping, bending, and sitting, pushing, pulling, twisting, gripping and apply physical intervention holds.
Some exposure to slippery surfaces when floors are wet.
Exposure to chemicals from cleaning compounds and exposure to bodily fluids require the use of personal protective equipment to safe guard against potential biological and chemical hazards.
Work is primarily indoors.
Occasional exposure to outside weather conditions and some outdoor work.
To Apply: https://www.governmentjobs.com/careers/dubuquecounty
Deadline to Apply is 12/31/2021 3:00 PM.
EOE/AA
This listing has expired
Job Details
Preferred Candidates
| | |
| --- | --- |
| Years of Experience | -- |
| Education | -- |