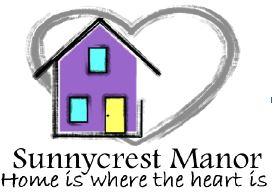 This listing has expired
Dubuque County's Sunnycrest Manor is accepting applications for part-time nurses. Nurses provide nursing care to the elderly, medically ill, handicapped, mentally ill, mentally retarded, and other residents, in accordance with the Iowa Nurse Practice Act. Work is performed under the regular supervision of a Registered Nurse. Supervision is exercised over nursing assistants, restorative nursing assistants, nursing assistant transporters, and medical records clerks.
Examples Of Duties:
Reviews prior shift records, reviews treatment and medication instructions.
Assigns and supervises the work of nursing assistants and others on an assigned shift involving the plan of care of residents; instructs subordinates on procedures and techniques for the routine care of residents.
Personally administers medications; giving injections, catherizations, inserts nasogastric tubes; changes dressings, checks blood pressure; and provides other nursing services as indicated.
Documents condition, development, and treatment in patient records.
Observes and evaluates patients' condition and initiates action;
Accompanies physicians on rounds and gives information as requested.
Briefs relieving or supervisory staff on nursing shift developments.
Assists Registered Nurse in utilizing the nursing process which involves assessment, nursing diagnosis, the establishment, implementation, and evaluation of the plan of care.
Administers, records use, monitors effects and side-effects of medications.
Consuls with patients' families.
Follows proscribed protocols for safety and infection control.
Monitors nutritional status and dining process of residents.
Assists Registered Nurse in the development of Minimum Data Set (MDS) Assessment and the formal care planning process.
Performs related tasks as required.
Qualifications:
Graduation from a school of nursing approved by the Iowa Board of Nursing and is licensed practical nurse as issued by the State of Iowa.
Must pass the prescribed pre-employment physical, abuse registry review, and criminal background check.
Knowledge, Skills, and Abilities:
Thorough knowledge of:
The minimum standards of nursing practice for the licensed practical nurse in the State of Iowa.
Precautions to be taken in the use of medications.
Treatment, diagnostic, immunization and related medical services for the type of patients in an area of assignment.
Rules, regulations, procedures, and policies pertaining to nursing services of the assigned institution.
Ability to:
Observe medical problems and initiate appropriate action.
Assign and supervise the work of a staff of nonprofessional personnel and to instruct them in practices and techniques.
Accurately maintain patient medical records and prepare reports.
Establish and maintain effective relationships with patients, physicians, subordinates and others contacted in the course of work.
Work with aggressive patients.
Physical, Mental, and Environmental Requirements:
Vision abilities required by this job including close vision, distance vision, color vision, peripheral vision, depth perception, and the ability to adjust focus.
Effective verbal speaking and hearing abilities are needed to handle communications with staff, residents, and others.
Requires pushing, pulling, and lifting up to 25 pounds regularly and up to 50 pounds occasionally with assistance.
Requires standing most of the time to perform work responsibilities with regular walking between locations.
Requires ability to walk steps, reaching, squatting, stooping, bending, and sitting, pushing, pulling, twisting, gripping and apply physical intervention holds.
Some exposure to slippery surfaces when floors are wet.
Exposure to chemicals from cleaning compounds and exposure to bodily fluids require the use of personal protective equipment to safe guard against potential biological and chemical hazards.
Work is primarily indoors.
EOE / AA
Deadline to Apply is 12/31/21 at 3:00 PM.
To Apply: https://www.governmentjobs.com/careers/dubuquecounty
This listing has expired
Job Details
Preferred Candidates
| | |
| --- | --- |
| Years of Experience | -- |
| Education | -- |