Internships
The jobs featured in this section are specifically chosen by employers for those seeking internships.
These positions span across all categories of the AccessDubuqueJobs.com website.
Learn more about Internships at our local Institutions of Higher Learning!

Kendall Hunt Publishing is looking for our next K-12 Marketing Intern.
Kendall Hunt Publishing is looking for our next K-12 Marketing Graphic Design Intern. We are searching for someone who would like to hone their graphic design craft by designing creative materials for both digital and traditional media. Our intern will work closely with our K-12 team to build digita

Great River Learning is looking for Sales Intern who want to learn about sales, product development from start to finish, and who are interested in pursuing an outside sales position after graduation. Our ideal intern will have availability to work 15 to 20 hours a week during the school year semest
Honkamp Krueger & Co., P.C. , the largest Iowa-based CPA firm, is seeking an intern to assist the marketing team with administrative tasks, marketing, business development support, and written communications. Key responsibilities: Assisting with the implementation of marketing and business devel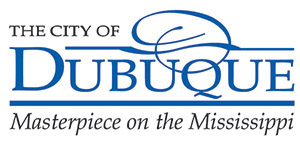 DEPARTMENT: Finance HOURLY SALARY RANGE: $12.95 GENERAL POSITION SUMMARY: The Accounting Intern will be involved with utility billing services; and reviewing accounts payable; and work with accounts receivable invoices and billing functions. Duties include posting bank data and journal entries; and
Great River Learning is searching for our newest Web Designer Intern! This internship allows you to use your creative skills to craft accessible, engaging, and modern design materials for both print and digital media. Our ideal intern will have availability to work 10 - 15 hours a week, depending on
Foodliner, Inc. is looking for a few outstanding people to work as interns in our central dispatch office.
Theisen's is excited to offer qualified candidates an opportunity to join our team. Our corporate office is taking applications for our IT Technician-Hardware Intern position. If you feel you have have the experience and qualifications listed, please apply today!
WHO WE ARE: Cottingham & Butler is the 23rd largest insurance brokerage firm. Simply put, we are professional buyers of insurance. INTERNSHIP EXPERIENCE: This program is intended to provide impactful real-life experience that goes beyond the 10 week experience. Successful interns are offered ful
College Internship *Internship timeframe - December 14th - March 26th *30 hours per week minimum with some flexibility *Select hours that will fit best with your class schedule: *Hours will fall between Monday through Friday (6am-8pm CST) and Saturday (6am-2pm CST) *Internship will be responsible fo
Are you looking for an internship that will challenge you every day in a fun but professional work environment? An Internship at Kunkel & Associates will give you the tools to network with business owners, work in a team setting and give you the opportunity to gain real-life experiences.
The Merchandising Internship will begin in January and end in August of 2021. What You'll Do & Learn You'll work on a variety of product and category merchandising projects for the Colony Brands Inc, family of nonfood catalog brands. You will support and assist in the implementation