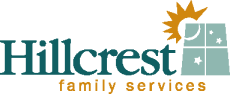 This listing has expired
Job Purpose: Provides specialized therapy, counseling, psychotherapy, consultation, and evaluation services to children, adults, and families through interpersonal conflicts or situational stresses in their lives.
Job Description:
Therapist Portion
Responsible for an average of 65% personal productivity quota per month.
Displays excellent interviewing skills.
Displays excellent diagnostic skills.
Displays excellent writing skills.
Demonstrates good organizational skills.
Demonstrates the ability to be flexible under a variety of circumstances.
Demonstrates the ability to respond effectively to stressful situations.
Interviews patients/clients, family members and others to identify the precipitating event and degree of disruption that the person is suffering.
Assesses the impact of psychosocial stressors in order to minimize the negative, destructive outcome of a crisis experience.
Possesses excellent theoretical knowledge of psychopathology and treatment techniques of each type of therapy.
Is knowledgeable of facility and community resources. Collaborates with medical staff and community-based agencies regarding evaluation, recommendation and referral disposition. (Includes DHS, JCS, law enforcement and other Hillcrest departments).
Performs all aspects of patient/client care in an environment that optimizes patient/client safety and reduces the likelihood of medical/health care errors.
Correctly utilizes required outpatient forms and maintains accurate and orderly case records, including initial assessment, mental status exam, diagnosis, initial treatment plan and reviews, and discharge summaries (if applicable).
Demonstrates appropriate levels of software utilization to support documentation requirements, agency policy and procedures, and quality service delivery.
Documents individual case notes within 24 hours of each session, by either dictation, Unison or handwritten notes as required for the medical record and third party payer sources.
Ability to complete initial assessment which includes complete treatment plans, diagnosis/MSE and psychosocial within three sessions.
Completes treatment plans which summarize assessments and links patient/clients to the appropriate level of care no later than after the first therapy session which contain goals that are specific, measurable, personalized, and achievable.
Acts as an advocate for the patient/client in the community.
Maintains a good working relationship within the department and with other departments.
Communicates appropriately and clearly to the Program Director, co-workers and medical staff.
Provides a safe environment for patients/clients and staff, including being aware of and documenting unusual incidents.
Treats patients/clients and their families with respect and dignity.
Is emotional and mentally stable to work with the program's clientele, model self-care skills and assist patient/client in meeting his/her goals.
Demonstrates knowledge of and appropriate use of informed consent, confidentiality and client's rights.
Responds to emergency calls from current or potential clients, demonstrating the ability to provide crisis intervention or support services.
Uses interventions that are appropriate to phase of treatment and stage of change.
Demonstrates the ability to be timely with regard to returned client phone calls (within 24 hours of receipt). Documents phone calls and other pertinent information in informational notes.
Obtains legal authorization to release or obtain information pertinent to each individual case.
Serves as a mental health resource to the agency and the community.
Participates in staff meetings and case conferences.
Represents Hillcrest's interest in community groups at the discretion of the MHC Clinical Director and shares information as requested.
Increases skill level through continuing education and work with diverse clients.
Participates as a member of a multi-disciplinary team.
Refers clients for medication services, psychological testing, therapy groups, and other Hillcrest or community services as clinically indicated.
Works cooperatively with support staff to resolve scheduling or billing issues.
Reviews client progress with other treatment providers as needed.
Complies with facility's policies and procedures and safety management.
Keeps current with advances in the therapy field through continuing education, seminars/conferences, professional societies and journals, etc.
Completes other duties as necessary and assigned by Program Director and/or Chief Executive Officer.
Work in collaboration with Residential Treatment Program staff to ensure collaboration of care.
Participate in bi-weekly case consultation meetings and provide clinical consultation to Residential Treatment Program Staff.
Complete LPHA assessments and participate in Magellan Review Call on client's behalf to obtain ongoing authorization of BHIS services.
Demonstrates an understanding of PCOMS and utilizes when applicable with the majority of clients served in therapy.
Communicates results of Magellan Review Calls with all members of treatment team.
School Based Counselor Position
Gathers information by conducting interviews with referred students and their support network to evaluate referred students' mental health status and counseling needs.
Conducts individual and group counseling to assist referred students in identifying ways to more effectively manage stressful situations and their mental health needs.
Establishes, reviews and evaluates various treatment goals and methods in order to develop an individualized treatment plan.
Refers students and their families to various community services providers, as appropriate.
Refers students and their families to various community services providers, as appropriate.
Refers students and their families to various community services providers, as appropriate.
Coordinates treatment approaches by facilitating communication between the schools and service providers who work with referred students outside the school setting.
Coordinates treatment approaches by facilitating communication between the schools and service providers who work with referred students outside the school setting.
Develops and maintains collaborative and positive relationships with the schools served, other service providers, and the community at large.
Participates with schools and allied groups to plan coordinated services for area youth.
Participates in the development of SBYS programs and services.
Attends school based staff meetings, case reviews and in-services as appropriate.
Prepares case notes and necessary SBYS documentation, reports, and records.
Ensures the timely and accurate recording of all client information and grant requirements.
Maintains established organization/department policies, procedures, directives, confidentiality, quality, safety and infection control standards appropriate to position.
Provides educational services to schools and community agencies as needed or as required by funding requirements and as approved by Administrative staff.
Participates in approved community service committees and functions as appropriate.
Maintains professional growth through seminars, workshops and professional affiliations, as well as maintaining ethical and professional standards.
Other duties as assigned.
This listing has expired
Job Details
ID
269945
Location

Dubuque, IA

Positions
1
Type

Employee

Status

Full Time

Pay
--
Categories

Health Care

Human and Social Services

Benefits

Health Insurance

Dental Insurance

Vision Insurance

Life Insurance

Retirement Plan

Paid Vacation

Paid Sick Leave

Paid Holidays
Preferred Candidates
| | |
| --- | --- |
| Years of Experience | -- |
| Education | Masters |