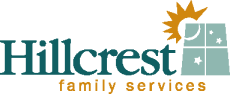 This listing has expired
Current availabilty with full-time, part-time, and on-call positions.
Job Purpose: Responsible for monitoring the behavior and activities of each client; reports any concerns regarding the health, safety, or well-being of a client to the appropriate authority. Serves as a positive role model; utilizes approved behavior interventions to help clients learn adaptable behaviors; provides positive reinforcement and support to clients. Conducts and participates in basic life skills activities. Provides clients with training or assistance with basic daily living skills such as: bathing, shaving, grooming, etc. Assists in the planning and implementation of individual treatment plan; supports client goals; encourages and assists clients in achieving their goals.
Regulatory Requirements
High school diploma or equivalent(GED or NCR) preferred, 18 years of age.

One year experience working with adolescents preferred.

Mandatory Reporter for Child/Dependent Abuse. Must be trained within four months of hire and every five years thereafter.

MANDT training required upon hire and every year thereafter

Current BCLS (CPR/1st Aide) or certification within four months of hire date

Med Manager training preferred.

Acceptable agency driver preferred/required basic program needs.

Must successfully complete child/dependent adult abuse and criminal background check, including DHS evaluation (if needed, including documentation of follow-through for any stated employment restrictions); reference check forms (minimum of two); and employment physical, TB test and drug screen prior to contact with clients and as required thereafter.
Job Duties
Serves as a role model and facilitator of excellence to all areas of service delivery, both in internal and external relations.




2. Understands what attitudes and conduct on the worker's part will be most conducive to healthy emotional development of the clients.




3. Cultivates a meaningful relationship with each client in residence while maintaining appropriate boundaries.




4. Understands and respects unique cultural, religious, or situational influences which may impact individuals clients' "frame of reference".




5. Assists with therapeutic groups under the direction of the Residential Education Counselor.




6. Participates in client care conferences.




7. Completes documentation that meets current standards and policies.




8. Treats clients and families with respect and dignity, provides emotional support.




9. Orients client to program including completion of orientation checklist.




10. Meets weekly with clients to provide feedback on progress on Level checklist, treatment goals and assist in completion of assigned treatment related work.




11. Completes monthly treatment plans reviews in a timely and objective manner.




12. Completes progress reports in a well-written, objective and timely manner.




13. Completes UR Review forms (i.e., admission, continued stay and discharge) within specified time limits.




14. Distributes Satisfaction Surveys to client, parent and worker within one week prior to discharge.




15. Completes Coalition Data Collection Form within 72 hours of discharge and forward to Program Manager.




16. Demonstrates the ability to identify behaviors that require intervention.




17. Able to assist with restraining client, placing a client in seclusion (PMIC).




18. Stimulates and encourages attainment of each client's education goals.




19. Actively assists the clients with homework or school assignments.




20. Ensures that sufficient time is structured into each day for the completion of homework or school assignments.




21. Maintains daily communication with On Campus School and regular follow up with off campus schools as needed.




22. Accompanies the clients to medical and dental appointments, providing support and explaining procedures in understandable terms. Escorts clients when leaving the unit for activities and scheduled appointments.




23. Ensures that the health care needs of each child are met.




24. Dispenses medication as assigned and trained.




25. Schedules and keeps accurate records of all medical appointments and procedures




26. Operates agency or personal vehicles in a safe manner consistent with agency policies and procedures.




27. Is aware of and obeys all state and local laws and regulations pertaining to the operation of a motor vehicle.




28. Provides transportation for the clients according to program needs.




29. Maintains agency vehicles according to standards.




30. Contacts the Residential Nurse or On-Call Nurse when health concerns occur on individual clients.




31. Contacts pharmacy of medication needs and identifying medication.




32. Responsible for one-on-one observation for high-risk clients. If requested, continuously observes clients' behavior, mental status and activities, notifies on-call RN or supervisor of any changes or unusual occurrences.




33. Maintains and promotes a teamwork relationship with co-workers, supervisors, agency administrators, and other professionals.




34. Maintains a good working relationship with the department and with the other departments of the facility.




35. Orients new staff members to the facility and acts as a mentor when requested.




36. Shows respect to the ideas of others.




37. Maintains program consistency as outlined in the Residential Education Manual.




38. Supports consensus decisions, and contribute to their formulation.




39. Attends all staff orientation, in-service training, conferences, workshops, and other educational opportunities as assigned.




40. Completes all necessary documentation relating to attendance, certification, and evaluation.




41. Presents program content to other agency staff as assigned.




42. Accepts responsibility for the cleanliness and upkeep of the facility and actively maintains by performing routine maintenance tasks including, minor housekeeping in a timely manner.




43. Supervises the clients on daily room care and completion of house duties.




44. Maintains PAR levels for supplies for the unit.




45. Answers the telephone in a professional manner, directs calls appropriately, takes messages.




46. Demonstrates the ability to be organized and flexible, acts appropriately in stressful/emergency situations.




47. Reports all domain and maintenance tasks in the facility to Program Manager and Maintenance.




48. Encourages clients to take pride in the upkeep of the facility through role modeling.




49. Operates equipment safely and correctly.




50. Works professionally with families, referral workers, and other community contacts




51. Completes discharge checklist prior to discharging client.




52. Provides client with allowance, medication, and personal items at discharge.




53. Makes necessary contacts to parents, workers, schools, and other community workers involved with client during placement and documents such contacts.




54. All other duties as assigned.




55. Completes referral/ intake procedures: (Shelter only)




To complete referral form and ask referral worker to provide accurate information on behavior of client.




56. Completes all forms accurately included in intake packet (Shelter only).




57. Orients client to facility and current population Shelter only).




58. Explains to client program policies and procedures (level system) Shelter only).




59. Follows through with intake checklist to completion, to inform co-workers of procedures requiring follow-up (Shelter only).




60. Provides referral workers accurate information on current openings (Shelter only).




61. Facilitates education and peer groups (Shelter only).




62. Provides weekly progress reports to referral worker on clients (Shelter only).




63. Follows through with discharge process (Shelter only).




64. Discharges client as requested by referral worker (Shelter only)
Part Time Hours Available:
7am-3pm; Friday – Sunday (Eligible Driver Required)
9am-5pm; Saturday - Sunday
5pm-11pm; Saturday - Sunday
2pm-11pm; Saturday – Sunday
4pm-9pm; Friday - Monday
This listing has expired
Job Details
ID
359994
Location

DUBUQUE, IA

Positions
5
Type

Employee

Status

Part Time

Pay
$11.30
Categories

Education

Health Care

Human and Social Services

Labor

Volunteer and Non-profit

Shifts

Second Shift

Third Shift

Rotating Shift

Flexible

Benefits

Health Insurance

Dental Insurance

Life Insurance

Retirement Plan

Paid Vacation

Paid Sick Leave

Paid Holidays

Tuition Reimbursement
Preferred Candidates
| | |
| --- | --- |
| Years of Experience | -- |
| Education | -- |