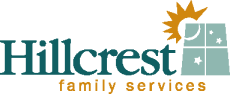 This listing has expired
Visiting Counselor-Dubuque - Dubuque, IA - Hillcrest Family Services Jobs
Job Purpose: To provide case coordination, skills teaching, counseling, crisis intervention and support services to consumers in the Hillcrest Supported Living (HSL) Programs. The Visiting Counselor serves as a role model, teacher, counselor and support person to consumers in their homes and in the community. This person provides outcome based treatment planning and coordinates all rehabilitation services so that HSL consumers may attain and maintain independent living in the community. Responsible for coordination and provision of habilitation services to clients as primary function of the position.
Regulatory Requirements
AA degree and/or two or more years experience in the human services field required. Bachelor's degree preferred. Must be able to drive agency vehicles. Must hold a valid driver's license and have the vehicle insured. Must have 24 hour per day access to a reliable vehicle.
Per Chapter 63 employee must not be a habitual abuser of alcohol and drugs, a criminal or abuser, and be free of any communicable diseases.
Child/Dependent Adult Abuse training must be completed within 6 months of hire (for all staff) and every 5 years thereafter (for client care staff).
Full time staff are required to be trained on the following items with 30 days of hire (90 days for part time). Member rights; rights, restrictions and limitations; member confidentiality; provision of member medication (policy training within 30 days; and "hands on" training per policy); individual support needs; behavior intervention plans, and incident reporting. Staff serving clients with brain injury must also receive training on that topic prior to service provision to members.
Job Duties
1. To provide case coordination for each consumer.
2. To conduct assessments and create service plans based on client needs, wants, and abilities.
3. To assist in obtaining appropriate community resources or services for each consumer.
4. To schedule and facilitate staffings for each primary consumer.
5. To handle additional responsibilities, as assigned, for all consumers.
6. To communicate and coordinate services with other community supports on a regular basis, especially case managers and support persons.
7. Establish and maintain funding for each consumer.
8. Obtain required amount of billable hours as assigned by program coordinator.
9. To maintain a complete and updated clinical record for each assigned consumer.
10. To document significant information in each file in a clear and timely manner.
11. To complete time sheets daily.
12. To complete monthly billing information accurately.
13. Demonstrates the ability to engage with and develop meaningful relationships with clients.
14. To provide effective skill building.
15. To teach necessary problem resolution and independent living skills
16. To provide advocacy for consumers as needed.
17. Demonstrates a knowledge of and commitment to recovery philosophy.
18. To facilitate safe and healthy living environments.
19. To immediately correct any office safety hazards or report them to the Program Coordinator or maintenance staff as appropriate.
20. Demonstrate automobile safety.
21. Provides crisis intervention services as applicable.
22. To attend all training and meetings as required.
23. Attend and participate in team meetings.
24. To adhere to all licensing, regulatory and agency guidelines on training requirements.
25. To participate in all other training as assigned by the Program Coordinator.
26. To assume all other duties as assigned by the Program Coordinator.
This listing has expired
Show housing near this job
Job Details
| | |
| --- | --- |
| Req Num | -- |
| ID | 383265 |
| Location | Iowa City, IA |
| Positions | 1 |
| Type | Employee |
| Status | Full Time |
| Pay | $27,500.00-$33,050.00 |
| Categories | Human and Social Services |
| Shifts | First Shift |
| Benefits | |
Preferred Candidates
| | |
| --- | --- |
| Years of Experience | 2-5 Years |
| Education | -- |