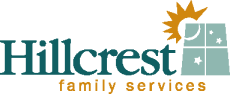 This listing has expired
Current availabilty with part-time, and on-call positions.
Job Purpose: Assumes responsibility for the building security, program structure, and safety of the clients in his/her assigned facility during the nighttime hours. As time permits, Night Monitors also assist in the documentation needs of the program (data entry, log entries).
Regulatory Requirements
High school diploma or equivalent(GED or NCR) preferred, 18 years of age.

Mandatory Reporter for Child/Dependent Adult Abuse. Must be trained within four months of hire and every 5 years thereafter.

MANDT training required upon hire and every year thereafter.

Current BCLS (CPR/1st Aide) certification within four months of hire date.

Medication Manager training preferred.

Must successfully complete child/dependent adult abuse and criminal background check, including DHS evaluation (if needed, including documentation of follow-through for any stated employment restrictions); reference check forms (minimum of two); and employment physical, TB test and drug screen prior to contact with clients and as required thereafter.
Job Duties
Cultivates a meaningful relationship with each client in residence.




2. Understands the attitudes and conduct that will be most conducive to healthy emotional development of each resident in the facility according to their age and current level of functioning.




3. Demonstrates principles of positive interaction and de-escalation of negative behaviors as outlined in Mandt training.




4. Demonstrates respect unique cultural, ethnic, racial, language, religious, or situational influences which may have an impact individual clients "frame of reference".




5. Makes routine checks as specified by program.





6. Records the completion of routine checks immediately thereafter in the Night Monitor section of the daily appointment book.




7. Assures that each client is physically present and accounted for during routine checks.




8. Documents any unusual or significant events that are noted during routine checks in the client's individual log including instances of restlessness, nightmares, sleepwalking, enuresis, or talking in sleep.




9. Documents in the Unison System when the client went to sleep and if he/she slept through the night.




10. Is knowledgeable of and implement policies and procedures in the Residential Education Manual as the immediate situation demands including: emergency medical problems, runaways or returns to the facility, weather related emergencies, security problems, maintenance problems, and in the event of fire.




11. Knows the guidelines for suicide precautions, and seclusion placement (RT programs only).




12. Supervises and coordinate nighttime and morning routines.




13. Ensures that each client is in bed at the appropriate time.




14. Ensures that all clients are awakened in a timely manner if they fail to arise




independently.




15. Ensures that all breakfast items are available in sufficient quantity and properly document data on the Breakfast Count Sheet.




16. Monitors each client's morning room care.




17. Ensures each client dressed appropriately for weather and program guidelines.




18. Participates as part of an interdisciplinary team in the formulation and design of each client's individual treatment plan.




19. Provides written input concerning each client's progress as requested.




20. Provides verbal input regarding the implementation of each client's care plan/needs at team meeting.




21. Responsible for implementation of each client's treatment plan and short term needs.




22. Helps the clients cultivate appropriate social, behavioral, and interpersonal skills and attitudes necessary to community living and adjustment.




23. Sets and enforce behavioral limits for the clients.




24. Guides and instruct the clients in the development of problem solving skills.




25. Understands and implements agency guidelines regarding behavior management techniques including physical restraint.




26. Communicates, documents and files pertinent information regarding each client and all significant events impacting the program during each shift.




27. Complete the daily appointment log, individual progress notes, significant events sheet, daily program status, medication records, cash accounts, and other forms of documentation according to individual program policy and procedures.




28. Verbally communicates to other staff during each shift all information necessary to the functioning of the program.




29. Maintains clinical files on individual clients on a daily basis.




30. Accepts responsibility for the physical care of the clients, including: supervising, assisting, and instructing the clients in their personal hygiene.




31. Encourages and instruct the clients in the development of healthy nutritional habits.




32. Offers information/education on health related issues.




33. Accepts responsibility for the cleanliness and upkeep of the facility.




34. Supervises the clients daily room inspection and completion of house duty.




35. Encourages clients to take pride in the upkeep of the facility through role modeling.




36. Reports all damage and maintenance needs in the facility to Maintenance.




37. Performs routine maintenance tasks including minor housekeeping in a timely manner.




38. Maintains and promotes a teamwork relationship with co-workers, Managers, agency administrators, and other professionals.




39. Respects the ideas of others.




40. Maintains program consistency.




41. Respects and follows established lines of authority.




42. Supports consensus decisions, and contribute to their formulation.




43. Follows the Residential Education Manual policies and procedures.




44. Attends all staff orientation, in-service training, conferences, workshops, and other educational opportunities as assigned.




45. Completes all necessary documentation relating to attendance, certification, and evaluation.




46. Presents program content to other agency staff assigned.




47. Develops specific job tasks for the assigned responsibilities to assure completion of job task assigned.




48. Reports back to the Program Manager on project status.




49. Orients client to facility and current population, explaining to client program policies and procedures (level system).




50. Completes discharge checklist prior to discharging client.




51. Provides client with allowance, medication, and personal items at discharge.




52. Assumes other duties as assigned by the Program Manager.




53. Makes necessary contacts to parents, schools, workers, and other community workers involved with client during placement.




54. Admits referrals as needed during shifts. Accurately completing referral/ intake procedures (Shelter only).




55. Informs co-workers on morning shift of new intakes (Shelter only).




56. Works professionally with referral workers, families, police department and referral sources(Shelter only).




57. Seeks advice from the Program Manager on referrals when needed (Shelter only).




58. Completes referral form and ask referral worker to provide accurate information of behavior of client (Shelter only).




59. Follows through with intake checklist to completion, to inform co-workers of procedures requiring follow up (Shelter only).




60. Provides referral workers accurate information on current openings (Shelter only).




61. Works professionally with families, referral workers, and other community contacts (Shelter only).




62. Follows through with discharge process, discharging client as requested by referral worker (Shelter only).




63. Intake Process makes decision if client is appropriate for placement (Shelter only).
Part Time Hours Available:
11pm-9am; Friday - Sunday
11pm-9am; Thursday - Saturday
This listing has expired
Show housing near this job
Job Details
Req Num
--
ID
411057
Location

DUBUQUE, IA

Positions
2
Type

Employee

Status

Part Time

Pay
$10.70
Categories

Education

Health Care

Human and Social Services

Labor

Volunteer and Non-profit

Shifts

Third Shift

Benefits

Health Insurance

Dental Insurance

Life Insurance

Retirement Plan

Paid Vacation

Paid Sick Leave

Paid Holidays

Tuition Reimbursement
Preferred Candidates
| | |
| --- | --- |
| Years of Experience | -- |
| Education | -- |