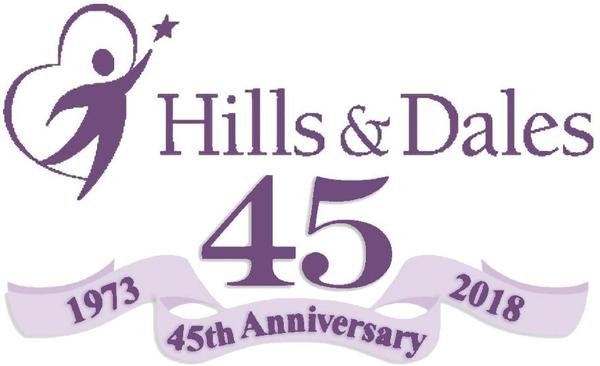 Personal Assistant-Home Based Community Services
Hills & Dales
,
Dubuque, IA
This listing has expired
BASIC FUNCTION
The Personal Assistant is responsible for helping to build meaningful lives for the adults we serve and for enhancing the quality of their lives. This is accomplished through the implementation of person centered planning, individual goals, promoting development of life skills, community integration & self-assuring experiences in a manner that is consistent with the policies and procedures of Hills and Dales.
ORGANIZATIONAL RELATIONSHIPS
| | |
| --- | --- |
| Reports to: HCBS Program Coordinator; HCBS Program Manager; Day Hab Program Coordinator, as assigned | Supervises: No Direct Reports |
| Essential function of the job | |
specific duties and responsibilities
Provides personal support and active engagement of clients to maintain a therapeutic, growth producing relationship.

Implements client's individual program plans as written, along with making sure the client continues to work on the hopes, dreams & desires.
Maintains knowledge of individual strengths, needs, likes, dislikes and individual reinforcements and utilizes this knowledge to generalize goal skills in a regular and consistent manner.
Communicates in a respectful & dignified way with each individual using their preferred communication style and identifies the activities, task, and programs.
Must be able to rotate attention to each individual and physically engage in a regular and consistent manner.
Provides reinforcement and/or prompting to individuals for appropriate behavior and goal skills on a regular and consistent basis.
Interacts in ways that acknowledge more independent behavior and encourage future use of this behavior.
Encourages client choice-making and support client-driven choices.
Documents each individual's results after completing each goal, as written. Provides narrative documentation of services provided via approved computer software programs, example EDOC &/or handwritten documents, completes daily logs, individual logs, significant events, medication records, cash accounts, and other forms of documentation according to individual program policy and procedure.
Documentation of client progress notes must be completed by the end of each shift; per Hills & Dales practice.
Encourages client participation as appropriate for community inclusion in a variety of settings.
Adheres to approved schedules for clients as applicable.
Assists individuals in money handling skills and proper documentation of all financial transactions daily.
Communicates with supervisor and other clients of the service team when problems arise in the course of program implementation and when new behaviors are observed. In the absence of supervisor, the chain of command should be followed.
Establishes and maintains appropriate professional boundaries with clients, staff & guardians.
Provides physical supports for clients, while supporting independence.

Supports and assists individuals with personal hygiene and care, as needed, to include but not limited to oral hygiene, grooming, assisting with baths or showers, incontinent care, etc.
Supports and assists individuals in daily clothing selection and dressing.
Supports and assures clients receive appropriate mealtime assistance with food preparation following all special diets, follows mealtime goals & supports during scheduled mealtimes and snack breaks.
Provides approved positioning and repositioning techniques, transferring, ambulation, joint motor movement, prosthetic appliances or other adaptive equipment per client needs.
Assists in giving medication and filling out necessary documentation after completion of medication administration course.
Assists, supports and accompany clients for appointments and various activities such as community events, spiritual enrichment activities, church services, shopping, doctor appointments, etc.

Staff drives their personal vehicle in the transportation of clients.
Assists clients in the use of public transportation per individual plan.
Transports clients to and from the day habilitation program, when assigned.
Drives the para-transit vehicle as necessary or other agency vehicles as assigned.
Advocates & promotes the dignity of the individuals we serve.

Promotes dignity, respect and consideration through all aspects of interaction with clients.
Provides and assures privacy for all support needs.
Shows care in individual's appearance.
Shows respect and consideration for the individual's wellbeing.
Performs as an advocate for clients and promotes each individual's rights.
Ensures the safety and health of self, co-workers and clients by following all safety procedures.

Lifts, moves & transports clients using proper body mechanics, lifting techniques and lifting devices, as needed.
Handles equipment properly.
Uses proper hand washing techniques.
Maintains knowledge of safety and emergency procedures and implements accordingly, to include but not limited to fire safety, disaster plans, severe weather procedures, equipment repair and maintenance needs, and safe working conditions per individuals safety plan.
Follows established guidelines for required reporting of safety and health concerns.
Follows safety protocols in regards to universal precautions to include proper use of personal protective equipment.
Maintains a clean and safe work environment & assists the clients as needed in the completion of house hold cleaning and general maintenance.
Protects individuals from harm and implements proper protocols per individual's program plan.
Is observant about the physical and mental health changes of the clients and takes appropriate action in the event of a health change.
Protects the personal belongings of each client including but not limited to eye glasses, furnishings, jewelry, clothing, memorabilia, etc.

Provides input into the Individual Program Plans of clients as directed.

Attends and participates in IPP's, as assigned.

Maintains materials, supplies and equipment used.
Assures the confidentiality of all data, including client, employee and operations data. Complies with HIPAA privacy and security standards as identified in the agency policy.
May be asked to work in homes other than their primary home as directed.
Responds to directives as required and in a timely manner.
Assists co-workers as required.
Attends meetings, Individual Program Plans, new hire training, and scheduled in-service meetings as required.
Follows and maintains established department and agency policies, procedures, regulatory requirements, quality, safety, environmental, and infection control standards.
Attendance and punctuality as per schedule, and work ethic such that the job performance meets or exceeds expectations.
Responsible for maintain accurate financial records for all clients by assuring all transactions are recorded accurately per policy.
Performs other duties as requested by supervisor.
knowledge, skills and abilities
1. Ability and desire to work with adults with intellectual and physical disabilities in a positive manner.
2. Demonstrate good interpersonal skills.
3. Ability to work independently as well as in a team environment to complete duties.
4. Maintains confidentiality as required.
5. Ability to effectively communicate in English; both verbally and in writing along with the ability to read.
6. Ability to be eligible to drive in accordance with agency procedures, if required
7. Demonstrates and models the mission and core values of the organization through behavior and attitude.
8. Ability to assist clients in the completion of daily &/or weekly routines to include such things as preparation of meals, cleaning their home, taking out garbage, etc., this would include the ability to safely use the various equipment, supplies, chemicals, and appliances necessary in the completion of the tasks.
9. Ability to pass medication & maintain medication manager certification.
10. Ability to become certified in CPR & First Aid.
11. Ability to be MANDT certified and maintains certification.
12. Ability to be eligible to drive in accordance with agency procedures, if required.
13. Ability to develop interpersonal relationships with coworkers, staff, clients, families and the community
such that job performance meets or exceeds expectations.
14. Ability to learn and understand computer software applications that are necessary to document progress notes through for agency purposes.
15. Ability to operate a motor vehicle, including agency vehicles and hold a valid driver's license.
16. In all cases of physical requirements, appropriate reasonable accommodations will be considered
7. whenever possible to allow position incumbent to accomplish essential functions in an alternative
8. manner.
a. Ability to lift 35 pounds is required. Ability to walk, run, stand, bend, lift, stoop, squat and move throughout areas as required in supporting the clients approximately 85% of the time and the ability to sit approximately 15% of the time.
b. Ability to grasp, push, pull, and reach.
c. The ability to guide individual's using wheelchairs or provide the assistance necessary for clients to use other adaptive equipment.
d. Ability to physically respond to client elopements, block and redirect acts of aggression by clients, per client plan.
e. Ability to hear, see and speak English.
f. Ability to use computer systems to include, keyboarding & data entry.
g. Position can be stressful due to the amount and nature of interpersonal relations, the need to change tasks often and the need to assist clients who may use verbal or physical aggression toward staff, self or other clients. The environment may be crowded, noisy with frequent distractions. Subject to various temperatures and weather conditions occasionally when supporting clients on outdoor activities.
h. Due to support needs, staff may need to provide continuous service which would not allow for a break period or lunch during the shift. Restroom breaks would be provided.
EDUCATION, Experience and TRAINING
Free of a conviction or prior employment history of child or resident abuse or dependent adult abuse.
Eighteen years of age or older.
High school diploma or equivalent, is preferred, but not required.
Valid driver's license with proof of insurance, if required.
One year of direct support experience in a formal support provision setting and/or CNA preferred.
Within 6 months of employment must become certified in MANDT (if required), CPR/First Aide & maintain these certifications.
Within 6 months of employment complete medication manager certification and maintain such certification.
This listing has expired
Show housing near this job
Job Details
Req Num
--
ID
434906
Location

Dubuque, IA

Positions
10
Type

Employee

Status

Full and Part Time

Pay
$11.00
Categories

Child Care/Day Care/Personal Care

Health Care

Human and Social Services

Shifts

Second Shift

Third Shift

Benefits
Preferred Candidates
| | |
| --- | --- |
| Years of Experience | 1-2 Years |
| Education | High School/GED |