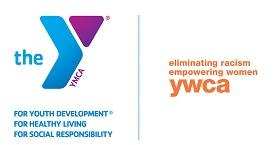 This listing has expired
The Dubuque Community YMCA/YWCA is an equal opportunity employer committed to valuing diversity and practicing inclusion.
Position Description and Board Expectations:
The Dubuque Community YMCA/YWCA Board of Directors seeks a visionary leader who will build upon strong executive leadership and continue a culture of excellence within the organization. The CEO will be visible in the community and active in the development of meaningful community partnerships to position the DCY to be viewed as a strong charitable partner.
Qualified candidates must possess a strong sense of business acumen, community outreach experience, strategic planning and leadership skills. The ability to take initiative, motivate, delegate and lead others successfully are also essential components. They must possess a proven track record with implementing and promoting services to the community; assessing community needs and developing programs in partnership with others to meet those needs; raising funds through annual and capital campaigns; developing staff; and working with a board that focuses on strategic issues.
Key Deliverables:
Develop and Manage the Staff Team: Develop and manage a staff team. The DCY seeks a "servant leader" who can inspire a positive attitude and build a cohesive team. The new CEO will create a plan to build unity, encourage teamwork, set operational goals tied to a strategic plan, hold staff accountable, and foster individual staff development. Lead by example; remain actively engaged in staff development and performance leading to superior results in programs, member satisfaction and community engagement. Evaluate current strengths and weaknesses of all key staff and implement a plan to develop staff professionally so they may grow future leaders.
Fiscal Management: Use a high level of financial analysis to forecast financial trends, growth and stability while consistently leading the organization to balance or surplus operations by growing earned revenue and contributions and controlling costs. Empower and guide staff leaders on the successful financial operation of their areas of responsibility. Monitor the budget closely to address competition that may impact membership, facility needs, and anticipate impact on revenue and expenses related to upkeep and maintenance.
Improve Operating Performance: Work with the board to develop an annual tactical plan for achieving key DCY goals and objectives that will support the DCY facilities. Remain fully informed of all operational issues and have the keen ability to quickly address any issues that might arise as well as forecast future needs. Opportunities exist to enhance membership and program offerings.
Maintain/Establish a Culture: Strengthen a culture of inclusion, engagement, character, ownership and life-long learning within the organization that reinforces, encourages, and promotes values of honesty, respect, responsibility, caring, and empowering others to succeed. Effectively drive change, while respecting the heritage and culture of the camps, by leveraging resources and creating alignment to expand organization opportunities
Advance a Culture of Philanthropy: Lead fundraising efforts by working with the Board and staff to establish a plan for the organization to raise significant contributions, including endowment, for service growth, affordable programs and capital development projects. Must be able to position the DCY as a charity of choice by instilling confidence, credibility, and trust in the DCY with community leaders and donors. Fundraising plans will meet current and future needs of the organization while building a culture of philanthropy among the board and staff. Experience with capital campaigns and projects is significant as the CEO will need to quickly transition into leading our $20M capital campaign that recently launched.
Salary Range: $90,000 - $110,000 annualized, commensurate with experience.
Benefits: Retirement contribution to the YMCA Retirement Fund (10% employer, 2 employee), vacation plan, health plan, relocation reimbursement, and other benefits per personnel policy included.

Minimum Criteria for candidates:
Accredited 4-year college degree.
Must demonstrate excellent written, verbal and technology communication skills, as well as personal values consistent with the DCY mission.
Must have the ability to develop and strengthen community relationships.
Have the ability and knowledge to develop new programs, review and enhance programs being offered or considered, for both economy and the effectiveness in broadening our engagement in the communities in which we serve.
A proven track record of budgetary and fiscal management.
Preferred Criteria for Candidates:
YMCA Organizational Leader Certification. If the candidate does not possess this, they must obtain it within 3 years from the date of hire.
Minimum five years prior experience in a senior management role with a YMCA or related experience at a comparable organization with direct supervision of multiple levels of staff and employees.
Fiscally sound business management approach.
Strategic planning and fundraising experience including annual campaigns and capital projects.
A proven track record of budgetary and fiscal management of more than $1M annually.
Experience in Risk Management.

The Dubuque YMCA/YWCA Association Facts:

History and Facility: The Dubuque Community YMCA/YWCA has had a long and illustrious history serving the community. The Dubuque YMCA was founded in 1866 and the YWCA was founded in 1902. The two organizations merged in 2000. The DCY operates multiple locations that serve the community beyond the existing 55,000 square-foot facility. This includes a Day Camp at Union Park and a Domestic Violence Program Shelter. The DCY also operates 2 licensed preschool sites (the DCY, Finley Hospital) and operates SACC at 9 off-site locations.
The features of the main facility include two pools, gymnasium, childcare center, wellness area. The facility was built in 1970 and renovated in 1999 with a $1,000,000 capital campaign that resulted in the addition of the Wellness Center, expanded office space and front entrance, and renovation of child care space. Boys and girls basketball leagues, teen programming, group exercise, child care, swim team and swim lessons provide the core of the DCY's program offerings at this facility. The DCY is undergoing a $20M campaign to build a new facility at the current location.

The Domestic Violence Program includes an emergency shelter for women and their children, a 24-hour crisis line, education, referrals, and legal advocacy. Sky Tours Zip Line operates at the 98-acre Union Park Camp, and the camp has an outdoor pool and splash pad and served 255 day-campers during the summer of 2012.
Mission: The Dubuque Community YMCA/YWCA is and always will be dedicated to building healthy, confident, connected, and secure children, adults, families, and communities.
Service Area: The Dubuque Community YMCA/YWCA serves Tri-State residents (187,400 total population of counties served)
Dubuque County, IA (93,653)
Jackson County, IA (19,848)
Jo Daviess County, IL (22,691)
Grant County, WI (51,208)
Membership: The Dubuque Community YMCA/YWCA has a membership of approximately 4,890 members/2519 units serving 10,000 individuals each year.
Programs: Today, the Dubuque Y serves over 15,000 individuals annually through the following programs and services:
Licensed year-round childcare from infants to school-aged children – Serving as the greater Dubuque area's largest provider, with three licensed early childhood childcare centers and 10 licensed before- and after-school childcare sites.
Victim Services Shelter – The only one in Dubuque, providing over 4,000 nights of safety in 2016-2017 to victims of domestic violence, sexual assault, and sex trafficking.
Reach & Rise® Mentoring Program – Targeting for children ages 6 to 17, it is recognized as the #1-rated program in the country among all YMCA mentoring programs.
Restorative Practices program – Encompassing Dubuque's education, businesses and workforce, as well as local government sectors, restorative practices are processes that proactively build healthy relationship and a sense of community with the purpose of presenting and addressing conflict and wrongdoing.
Union Park Camp – Providing summer day programs on nearly 100 acres of educational and recreational space.
Diabetes Prevention Program – Helping adults at risk for developing type 2 diabetes make small lifestyle changes (stress management, nutrition, and physical fitness) to improve overall health.
Enhance Fitness Arthritis Self-Management Program – Helping senior members of the community avoid falls and become more active, energized, and empowered for independent living.
Water safety – Providing lifesaving swimming lessons, safety around water skills, and instruction to over 1,000 children.
Youth sports – Offering skill-development programs and competitive leagues to over 3,000 children of all ages.
Scholarships – Providing approximately $200,000 annually in scholarships through annual campaigns because no child, family, or adult is turned away due to inability to pay at the Dubuque Y.
Exercise classes and programs – Providing adults a variety of classes at all levels and all interests that includes low-impact exercise and chair classes, stretching and strength training, indoor cycling, water exercise, and yoga.
Blood Pressure Self-Monitoring Program – Featuring personalized, evidence based support as participants develop the habit of self-monitoring blood pressure, tips for maintaining cardiovascular health, and nutrition education.
The Dubuque Y offers the above while maintaining a full wellness center, a weight room, aquatic facilities, indoor walking track, basketball courts, an array of healthy living programs, and over 5,500 fitness classes annually to over 5,300 members.
Staff: There are 29 full time, 199 part time staff, and 17 seasonal staff (lifeguards, summer camp). The CEO leads 6 direct reports that include an Executive Assistant, Marketing and Fund Development, CFO, Executive Director, Associate Executive Director, and Child Care Director.
Volunteers: The Board of Directors includes a group of 16 individuals from the local community.
Financial: $3.3M operating budget. November – October.
Annual Campaign: 2017 goal was $100,000, raised $100,287. 2018 goal was $120,000, raised $122,000.
Capital Campaign History: When area citizens and businesses came together in the late 1960s to support and to build the Dubuque Community YMCA/YWCA (the Dubuque Y), it was perfectly suited to meet the needs of Dubuque at that time. The fitness and aquatic center also provided a multi-purpose space to allow a wide selection of programmatic offerings. As the Dubuque community grew and evolved, the Dubuque Y did its best to react to the resulting changes in community needs. For example, the childcare program expanded from sharing a single room at our North Booth Street facility to a fully-licensed program spanning three locations and occupying almost all non-fitness space at the main facility.
In 2015, to address the current and future changes in community needs, the Dubuque Y 's Board of Directors – through an intensive strategic planning process facilitated by the YMCA of the USA – charted a course for the organization's future based on two key objectives:
To strengthen the Dubuque Y's capacity to serve a growing and changing community; and
To explore opportunities within the Tri-State area for partnerships and collaborations focused on community.
While programs are currently being developed and implemented to meet these objectives, the current facility's lack of space, especially for nonmember / community usage, significantly hinders the Dubuque Y's ability to successfully offer and expand programs to address the community's needs both for today and tomorrow.
When assessing whether it would be possible to expand the current facility or to build a new one, the Dubuque Y assessed the costs of fixing the infrastructure issues and problems before looking at the feasibility of expansion. The cost to address all the infrastructure issues was estimated to be upwards of $9 million. Comparing the cost of a band-aid approach to the cost of a new facility, the choice is obvious. The time is now for a new facility. The need for a new facility is not simply adding more space. It is having the right type of space to make a difference. The Dubuque Y needs a purpose-built facility to meet the multiple needs of the diverse Dubuque community.
The Dubuque Y has the right location, board, and personnel in place to make this dream a reality. In place are a strong board, campaign committee, and task forces to engage the community and establish robust collaborations with area leaders, businesses, organizations, and other interested parties who share our dream of bringing a state-of-the-art and sustainable resource to this community. To build the new Dubuque Community YMCA/YWCA, we are launching a campaign to raise $20 million from community members, local businesses and corporations, and foundations.
Community: Dubuque is a truly wonderful place to live, rich in history, education, and cultural experiences. It is designated as an All-America City and one of the "100 best places to raise children" and is Iowa's oldest city. Dubuque is home to quality public and parochial schools, three Universities, and two Seminaries.
Located on the Mississippi River, each season brings a wide range of fun recreation opportunities! Dubuque is home to multiple sporting complexes, award-winning dining experiences, two new casinos and the National Mississippi River Museum.
Other sites for information:
http://www.greaterdubuque.org/gddc
Target Dates for the search process
Resume Submission Deadline: November 20, 2018
Candidate Review Completed: December 4, 2018
First Round Interviews: December 13, 2018
Final Interviews (In Person): January 3 & 4 2018
New CEO on Board (Anticipated): February 4, 2018
To Apply
Candidates will apply via the following website:
https://tinyurl.com/ymca-dubuque-ceo

You will be requested to submit the following with your online application: A resume and cover letter, along with six professional references. Note: References will be checked on candidates moving to the interview stages.
Questions regarding this position should be directed to:
Bert Ruiz
YMCA of the USA, Region Director, CEO Search
bert.ruiz@ymca.net
Leighann Sibal
YMCA of the USA, Resource Director
leighann.sibal@ymca.net
This listing has expired
Show housing near this job
Job Details
Req Num
--
ID
548338
Location

Dubuque, IA

Positions
1
Type

Employee

Status

Full Time

Pay
$90,000.00-$110,000.00
Categories

Athletics/Fitness/Recreation

Management/Executive

Volunteer and Non-profit

Benefits

Health Insurance

Dental Insurance

Vision Insurance

Life Insurance

Retirement Plan

Paid Vacation

Paid Sick Leave

Paid Holidays
Preferred Candidates
| | |
| --- | --- |
| Years of Experience | -- |
| Education | Bachelors |