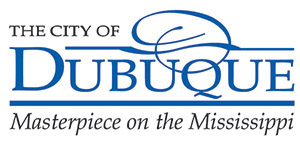 This listing has expired
DEPARTMENT: Finance HOURLY SALARY RANGE: $12.95
GENERAL POSITION SUMMARY: The Accounting Intern will be involved with utility billing services; and reviewing accounts payable; and work with accounts receivable invoices and billing functions. Duties include posting bank data and journal entries; and keeping payroll and other relevant records. Duties may include computing, classifying and recording numerical data; performing any combination or routine calculating, posting and verifying duties; auditing figures, calculations and postings; and performing other duties as required. Duties will also include preparing bank reconciliations and audit work papers. Work performed may involve use of computer, calculator, and adding and bookkeeping machines. The ideal candidate possesses some experience working with a diverse workforce; the ability to follow a management style that is input oriented and values equity, problem solving and the development of partnerships; the ability to work effectively as a member of a team; and the desire to be part of an organization that values service, people, integrity, responsibility, innovation and teamwork.
JOB DUTIES:
Maintain financial or account records; and inventory records.
Operate computers or computerized equipment; and office equipment.
Execute financial transactions.
Verify accuracy of financial or transactional data.
Compile data or documentation.
Prepare cash for deposit or disbursement.
Calculate financial data; and costs of goods or services.
Collect deposits, payments or fees.
Monitor financial information.
Reconcile financial transactions.
Code data or other information.
Answer telephones to direct calls or provide information.
File documents or records.
Search files, databases or reference materials to obtain needed information.
Prepare documentation for contracts, transactions, or regulatory compliance.
REQUIRED KNOWLEDGE, SKILLS AND ABILITIES:
Clerical - Knowledge of administrative and clerical procedures and systems such as word processing, managing files and records, designing forms, and other office procedures and terminology.
Active Listening - Listening to others, not interrupting, and asking good questions.
Speaking - Talking to others.
Reading Comprehension
Oral Expression and Comprehension - Communicating by speaking; listening and understanding what people say.
Speech Recognition and Clarity - Recognizing spoken words and speaking clearly.
Customer and Personal Services – This includes customer needs assessment, meeting quality standards for services, and evaluation of customer satisfaction.
Mathematics – Knowledge of arithmetic, algebra, geometry, calculus, statistics, and their applications. Skills using math to solve problems.
MINIMUM QUALIFICATIONS:
College coursework in accounting, finance, bookkeeping, auditing, business or related fields.
PREFERRED QUALIFICATIONS:
Experience in customer service;
Experience working with a team in either a professional or educational setting.
ADDITIONAL INFORMATION: Both internships will begin January 2021 and end in mid-May 2022. Applicants will be expected to be available to work up to 40 hours per week during the summer; and for an average 12 hours per week during the school year.
FLSA (OVERTIME) STATUS: Non-Exempt
The City of Dubuque is an equal opportunity employer. All applicants will receive consideration for employment without regard to race, color, religion, age, sex, sexual orientation, gender identity, national origin, disability or veteran status.
This listing has expired
Job Details
Preferred Candidates
| | |
| --- | --- |
| Years of Experience | -- |
| Education | -- |