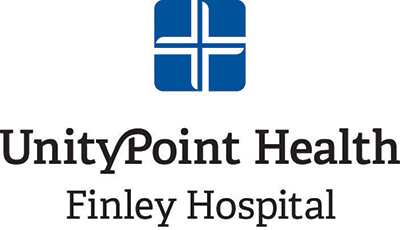 Overview
Work hours will be nights, 7:00 pm - 7:00 am, for 72 hours per pay period, and as needed. You will be required to flex to other shifts as needed. There is a holiday and a every third weekend rotation.

Our Behavioral Health unit is an inpatient hospital program providing psychiatric services to individuals age 55 and older who are experiencing behavioral health issues. It consists of 9 beds and provides coordinated, personalized care for each patient. Our program therapy helps individuals care for themselves better and follow their primary care provider's directions, particularly about taking medicines.
As a member of the interdisciplinary team, the Registered Nurse (RN) contributes professional nursing knowledge and skills in the provision and management of care to patients and their families. Maintains a practice environment that reflects the Professional Nurse Practice Model and in collaboration with other caregivers. The RN oversees the unit as the Charge Nurse, delegating to fellow coworkers, managing staffing during their shift and aids in delivering 30 hours of programming a week to the patients.


Qualifications
Minimum Requirements

Identify items that are minimally required to perform the essential functions of this position.

Preferred or Specialized

Not required to perform the essential functions of the position.

Education:

Graduate of accredited nursing program (Must obtain BSN within 5 years of hire)

Bachelor of Science (BSN) degree in Nursing

Experience:

One (1) year of hospital clinical experience or demonstrated clinical efficacy.

License(s)/Certification(s):

· Current licensure in good standing to practice as a Registered Nurse in Iowa

· Must possess and maintain current Basic Life Support (BLS) certification or obtain certification within three (3) months from date of hire.

Knowledge/Skills/Abilities:

· Writes, reads, comprehends and speaks fluent English.

· Multicultural sensitivity.

· Basic computer skills.

· Customer/patient focused.

· Critical thinking skills using independent judgment in making decisions.



Other:

· Satisfactory completion of Finley Nurse Residency program with 1 year of start date for all nurses with minimal or no prior acute care experience.

· Use of usual and customary equipment used to perform essential functions of the position.
Responsibilities
Clinical Excellence/Patient Care
Assesses the needs of patients and families, making the necessary referrals to provide continuity of care.

Develops an individual plan of care using a collaborative approach with the patient/family and health care team.

Promptly completes documentation to assure an accurate legal record of patient's care.

Delivers high quality care utilizing the nursing process while demonstrating knowledge and clinical skills of the specialty required in accordance with established policies, procedures, and standards of care.

Utilizes holistic approach (considering bio psychosocial, spiritual, educational, safety, and related criteria) appropriate to the age of the patients and families served in the assigned service area.

Delegates and provides direction for other healthcare team members within their scope of practice and holds them accountable for their involvement in the plan of care.

Utilizes critical thinking in developing nursing interventions while maintaining responsibility and accountability for the knowledge of conditions of assigned patients.

Organizes and leads individual and group therapies.

Assists in placing patients in seclusion or restraints if needed.

Assists with 15 min safety checks on patients. Assists in shift room checks.

Assist with patient laundry.
Patient Education
Assesses and chooses teaching strategies appropriate to the patient's and their families' age-specific needs, culture, gender, readiness to learn and level of comprehension, incorporates findings into patient's programming.

Consults appropriate resources within the hospital to provide specialized education.

Demonstrates knowledge that patient and workplace safety is a priority by preventing errors, accidents and infections and reporting potential or actual concerns immediately.
Department:
:
Work Type:
Full Time Benefits
Job Details
Preferred Candidates
| | |
| --- | --- |
| Years of Experience | -- |
| Education | -- |