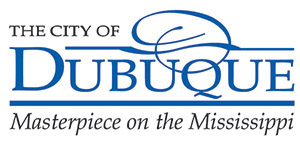 This listing has expired
PLANNING INTERN
$13.34 (No Benefits)
GENERAL SUMMARY: Under the general supervision of Planning Services staff, perform a variety of technical, administrative and basic professional City planning assignments related to land use, development, City planning and historic preservation; and perform other duties as assigned. Assignments are received both verbally and in writing. Work is performed according to general or specific instructions from a supervisor who inspects work while in progress and upon completion.
JOB DUTIES:
Project specific work: preparing for and assisting with major projects, performing research and working with Planning staff and project partners.
Perform administrative, technical and research tasks related to development services, city planning and historic preservation activities.
Conduct research on development, planning and historic preservation issues and cases.
Scan documents.
Compile reports.
Organize and distribute agenda packets for board, commission and committee meetings.
Perform data collection, analysis and tabulation.
Research potential impacts to historic properties.
Perform GIS mapping functions.
Participate in field inspections to prepare staff reports or conduct research.
Responds to questions and service requests.
Engage diverse citizens, partners and community members.
KNOWLEDGE, SKILLS AND ABILITIES:
Geography- Knowledge of principles and methods for describing the features of land, sea, and air masses, including their physical characteristics, locations, interrelationships, and distribution of plant, animal, and human life.
Customer Service- Knowledge of principles and processes for providing customer and personal services. This includes customer needs assessment, meeting quality standards for services, and evaluation of customer satisfaction.
Communications and Media- Knowledge of media production, communication, and dissemination techniques and methods. This includes alternative ways to inform and entertain via written, oral, and visual media.
City Government - Knowledge of laws, legal codes, precedents, government regulations, executive orders and agency rules.
Computer and Software – word processing, spreadsheets, presentation, scanning and GIS software; basic drafting, mapping and graphic skills.
Analytical and Communication Skills
MINIMUM QUALIFICATIONS:
Undergraduate coursework in planning, public administration, geography, architecture, historic preservation, or related field;
Experience working with a diverse workforce and population;
Or any combination of experience and training.
FLSA (OVERTIME) STATUS: Non-Exempt
For full consideration, submit an electronic City of Dubuque employment application at https://www.governmentjobs.com/careers/dubuqueia no later than December 14, 2021. Only applications submitted via the electronic City of Dubuque process will be considered.
The City of Dubuque is an equal opportunity employer. All applicants will receive consideration for employment without regard to race, color, religion, age, sex, sexual orientation, gender identity, national origin, disability or veteran status.
This listing has expired
Job Details
Preferred Candidates
| | |
| --- | --- |
| Years of Experience | -- |
| Education | -- |