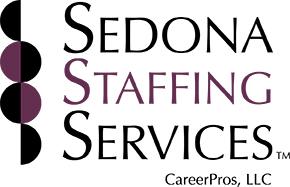 This listing has expired
Software Engineer III
Remote
Wage: $80,000 - $100,000 / year + full benefits


Sedona is partnering with a national hiring company seeking to add a senior software engineer to design, develop, test, debug & implement new or enhanced application functionality as a member of a virtual team. The role supports an internal tool with nearly 2000 users, integrating with 40+ systems and industry leading products, such as: SalesForce, SAP, AWS Connect and AWS CLI, Verint, SQLServer, the hiring company's products, and more.



What you get to do:
Actively involved in all project phases during the full software development cycle, including: Design, Coding, Testing, Post Install configuration and performance measurements, Post install issue interfacing and resolution.
Learn business processes and data structures to design appropriate ETL, process automation, and reporting solutions to support the business.
Design, implement, and maintain projects using Amazon Web Services (AWS). This will include design and implementation of database table layouts and associated processes using, but not limited to these technologies: Redshift, Oracle, Oracle PL/SQL (including packages arranged by functional unit), processes necessary to maintain and interface data with external applications.
Design, implement, and maintain projects using various programming languages with a specific focus on Oracle PL/SQL, Javascript, and Java.
Lead software design and implementation of assigned projects, ensuring each phase in the software development cycle is done in a timely manner and can provide estimates for project completion.
Frequently required to work in a virtual team setting in order to achieve work goals/objectives
May participate in code refactoring efforts.
What we need from you:
6+ years' experience in software engineering
4-year degree in computer science or related field or equivalent experience
High skill level with Oracle PL/SQL and Java
Intermediate to High skill level with DHTML, Javascript, JSP, XML
Demonstrated ability to collaborate in team environment
Ability to interface with internal users to define system requirements
Familiarity with versioning tools, preferably Git with Gitflow
Great to have: AJAX, IntelliJ, TOAD, ExtJS Framework, MS-DOS Batch, Redshift and Amazon Webservice (AWS) Experience a plus.

Interested in learning more? Please submit a copy of your resume to: Amanda@careerpros.com
Sponsorship is not provided by employer for this opportunity.
Sedona Staffing Services is an Equal Opportunity Employer
This listing has expired
Job Details
Preferred Candidates
| | |
| --- | --- |
| Years of Experience | -- |
| Education | -- |